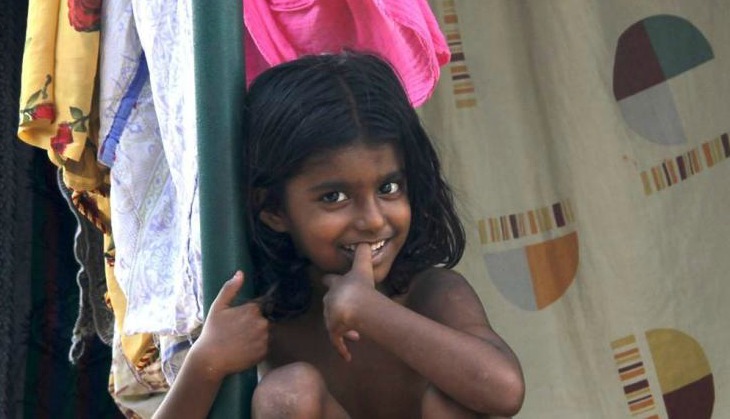 Every once in a while there comes along a story that reminds us just how cocooned we are in our own privileged lives to really pay attention to those who live a hand to mouth existence. While millennials are still debating whether or not they are the urban poor.
For those who've still not read the now viral story about the current lot of working professionals who despite living in urban societies, working in multinationals and being paid enough for their own sustenance, insist on insisting that they do not have enough. That they are the urban poor.
This is why people should be taught real skills like how to manage expenses instead of say trigonometry? Because frankly it should be a sin to teach everyone something that is only useful to those planning on studying astronomy or navigating aircraft or ships.
But coming back to the beautiful post on the Facebook page Humans of Bombay which follows the life and times of those the photographer meets every day. This time, the heroine of her portrait is a gorgeous girl with enough energy to give you - or any other office-beaten soul, life to survive the day.
Says the post:
"What do you want to be when you grow up?" "An Engineer, didi." "Why an engineer?" "Baba once told me that he wants bhaiya to become an engineer so that he can take care of us and make our dreams come true. The next day I asked my teacher if a girl can become an engineer and she said yes!...so I ran home that day and told baba that I will become an engineer, not just bhaiya and I will also make his dreams come true."
"What is the first thing you will buy for your baba?"
"Mangoes didi...baba and I share mango-malai whenever we can afford it and it's the sweetest taste in the world!"
Remember her face. Remember her smile. Remember the determination in her eyes. For you meet her again one day in the future as an engineer making her own mark in the world. She's not going to be in the shadow of her brother as her father probably expected. She is not going to remain in the shadow of the slum she lives in.
Somewhere down the line, it will be she who casts a shadow - a big one at that.
--
Edited by Aishwarya Yerra