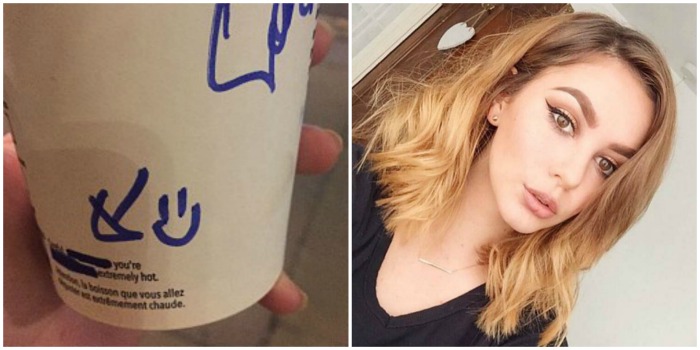 Looks like Starbucks has borrowed a leaf right out of Cafe Coffee Day. They seem to firmly believe that a lot can happen over coffee.
An employee of a Starbucks barista in London sent a flirty message to 19-year-old Laura Roberts, only to be ridiculed by her mother and netizens online.
Clearly awe-struck by Laura, the barista employee chose to cross out certain words of the temperature warning on the cup till it finally read, "Careful, you're extremely hot."
Laura sent a picture of the flirty 'doodle' to her mother, Alec Blaine, who shared it on the Facebook group S**T London, with a caption that said, "Creepy barista writing inappropriate messages on my daughter's coffee cup. Looks like son-in-law material."
Some on social media agreed with mommy Blaine and promptly outraged over the post, sending it viral. But while we get that a mother would be annoyed over a random stranger making passes at her daughter when all she wants is coffee, why's the rest of the world losing its mind?
Laura has admitted that she goes over to that barista very often and that this isn't the first time she's recieved a message in a coffee cup. Clearly she's okay with it. So why are people getting their boxers in a knot?

While some in the group did beg the rest to find their lost sense of humour, most deemed it inappropriate. The original post seems to have now been deleted from the group.