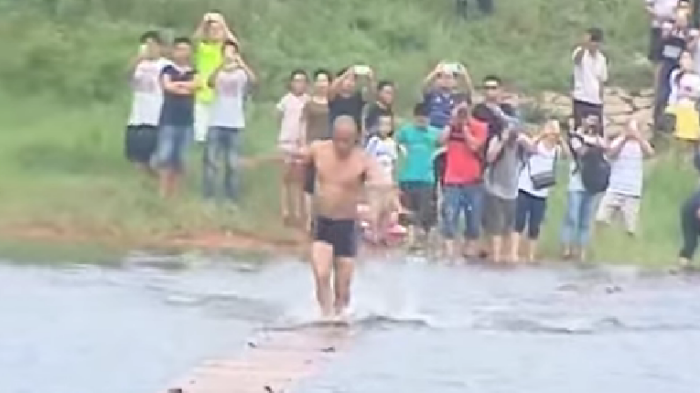 Impossible as it may sound, Monk Shi Liliang, from the Quanzhou Shaolin Temple, ran on water for 125 metres and broke his own record. His last record was 120 metres in January and 117 metres in October 2014.
Watch:
Of course, cynics may say he isn't really running on water but on floating planks. Two hundred floating plywood planks to be precise. However, how many of us can command that level of speed, precision and balance?
Not much is known about the monk. According to a report in The Telegraph UK, running on water is a part of the monk's training at the Shaolin temple he is a part of. Clearly China's monks are a little bit like superheroes.
This video was posted on YouTube by New China TV on 2 September, and has already garnered over 5.6 lakh views and counting.
Watch: