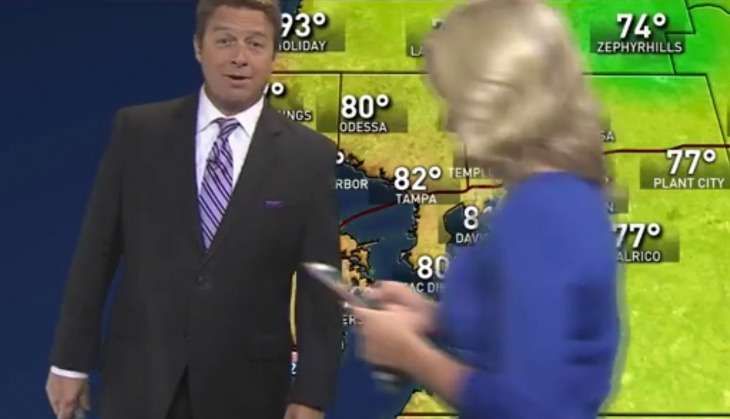 It is the best of times, it is the worst of times. If you're a Pokemon Go addict, the former applies, for everyone else, this planet is no longer an option.
Nintendo launched the game last week and since then, many have chosen to give up human relationships because they 'gotta catch 'em all'.
On 11 July, Allison Kropff, a news anchor for WTSP, Florida, was so engrossed in pikachu-hunting that she seemed to forget where she was. During the live telecast of her colleague, meteorologist Bobby Deskins' weather forecast report, Allison walked right across the shot. The footage shows Deskins first looking amused and then derailing his coverage to report about 'these creatures' instead of the weather.
"You guys have got to be careful with these phones, these Pokemon," Deskins warns. "You're just walking around all over the place."
Kropff's gaffe comes in the backdrop of the news of a young girl getting hit by a car and two men falling off a cliff while playing the game. So yeah. Take Deskins' advice. Be careful.
Watch:
--
Edited by Blassy Boben