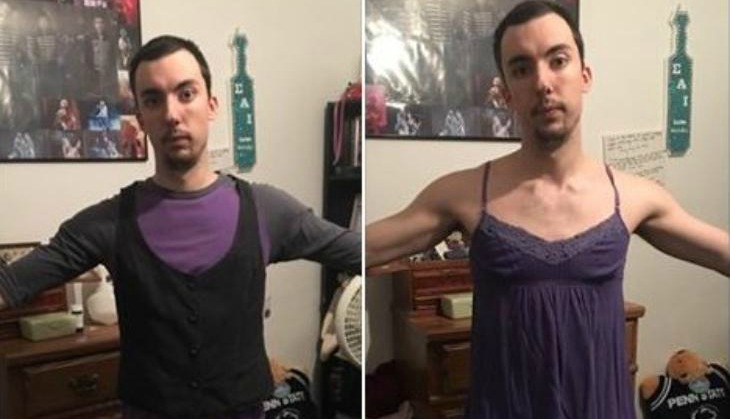 Apparently there are still men on this planet who didn't know that women's clothing is not only ridiculously priced, it is also ridiculously sized.
Benjamin Ashton Cooper is one such person. But unlike other clueless men, this one isn't willing to take this indirect body-shaming from retail brands lying down. And on behalf of women everywhere, let's congratulate the girlfriend for having found an outstanding support system.
On 6 May, Benjamin, who was helping his girlfriend clean her closet, realised that all of the clothes she was getting rid of were XL (extra large). And, because Benjamin is a normal guy with a normal thought process he realised that this could not be right.
You see, Benjamin is skinny and when he tried on the clothes his girlfriend was throwing out, they fit him perfectly. Calling this out as the bullsh*t move it is, Benjamin shared photos on Facebook explaining exactly why this is absurd: "I am not an extra large man, and, more importantly, a woman my size is NOT an extra large woman."
As he rightly pointed out, this IS exactly why so many women and young girls suffer from body issues.
But do companies care? Are they listening? The post has over 2.6 lakh shares so here's hoping they are.
--
Edited by Aishwarya Yerra