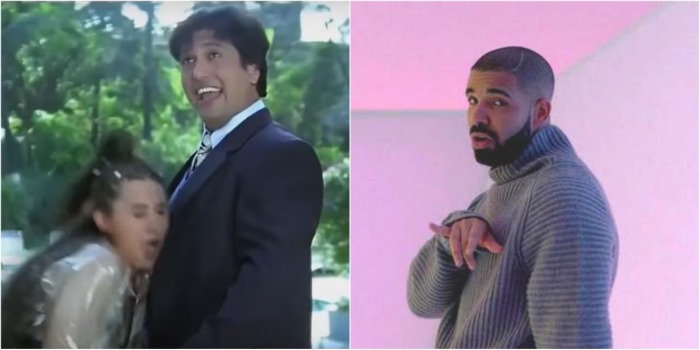 Ever since Drake dropped his single, Hotline Bling, humans and aliens have been trying to understand what the hell's happening in the video. Also, why is it happening?
What exactly is he singing? Is he trying to sweep the floor? So many questions.
But the answer is finally here, and it's Govinda no less. 2016, you're being so good to us. For those born with the sense to decipher between what's good and what's mindblowing-sh*t-that-cannot-be-missed, have obviously heard 'What is Mobile Number'. The Karishma Kapoor-Govinda number from Haseena Maan Jayegi is everything today's Bollywood music is not - it is memorable.
The Hotline Bling-What is Mobile Number mashup made by the YouTube channel, Tesher Music, has the making of a viral video.
a) It has great dancing from Govinda and Karishma, in fact even the two rock-like cell phones in Govinda's hands are more in sync with the tune than Drake is.
b) refer to the point above.
Still not convinced? Fine. PHYNE. Watch how awesomesauce the mashup really is: