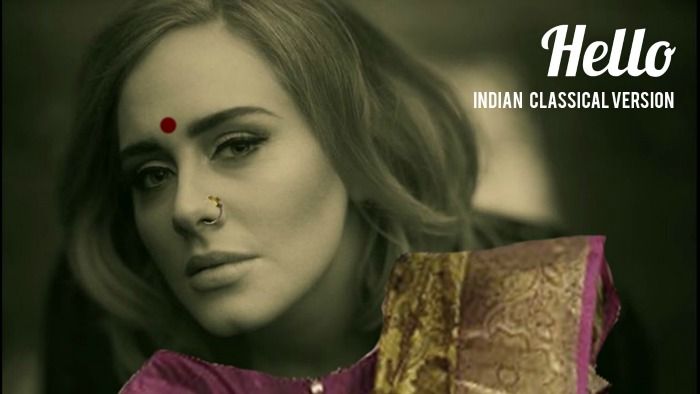 Hello from the other side, Adele. Have you heard this gob-smacking, jaw-dropping, and somewhat hypnotic rendition of your song yet?
From Adele to Adeleshwari, the transition is perfection. The video was made by Mahesh Raghvan who's running a YouTube project, Flair. The project's objective is to provide create a platform for short pieces of carnatic music mixed with EDM (Electronic Dance Music).
Using an app called Geo Synth, Mahesh did what was believed to be impossible. He took an Adele song and made it even better.
But don't just take our word for it, listen to it here:
But as if the sheer awesomeness of this EDM cover wasn't blowing our minds enough, someone went ahead and dubmashed it with a Mohiniyattam dance performance.
This is it guys. This is what we've all been waiting for. This is the Godot of our lives. Just take it and go to EDM/Carnatic/Mohiniyattam heaven already.
Watch, and feel awed: