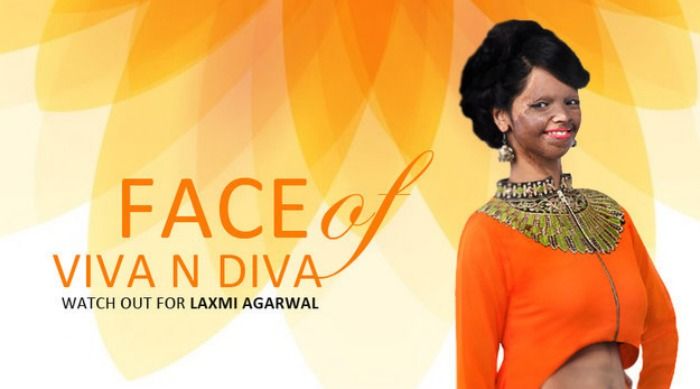 Laxmi Agrawal, who at 15 was attacked by a rejected suitor, is perhaps the most glorious example of how best to shed the 'victim' tag.
Think fashion labels, and designer clothes and what comes to mind are flawlessly Photoshopped models. But Viva N Diva chose to be different.
Based out of Surat, the brand which specialises in designer sarees and salwar suits asked Laxmi to be the face of the label. Her scars proudly on display, Laxmi looks every bit of the proud, confident woman that she is.
Over a 1,000 attacks are reported every year in India, according to Acid Survivors Trust International.
The campaign is aptly called, Face of Courage. Speaking about the campaign, Laxmi said it was a great opportunity "to represent an apparel brand was a platform for me to set an example for women like me to be confident and have courage despite their physical appearances. This was also a platform for me to send a clear message to criminals that women will not lose courage even after they are attacked with acid to destroy their physical beauty,"
Talking to BBC, co-founder Rupesh Jhawar explained the reason behind his choice, "To my eyes that are used to seeing fashion models with flawless skins dolled up in front of the cameras everyday, this view was both disturbing and inspiring," he said.
"For a moment I had seen beauty in a very different way and we wanted to capture it, remove any speck of being a victim from those eyes and give them a stage, an employment, a platform, a medium to flaunt it with style."
With the outstanding Sheroes Hangout Cafe in Agra, exclusive photoshoots to highlight the plight of such women and now this, we hope society's mindset changes too.