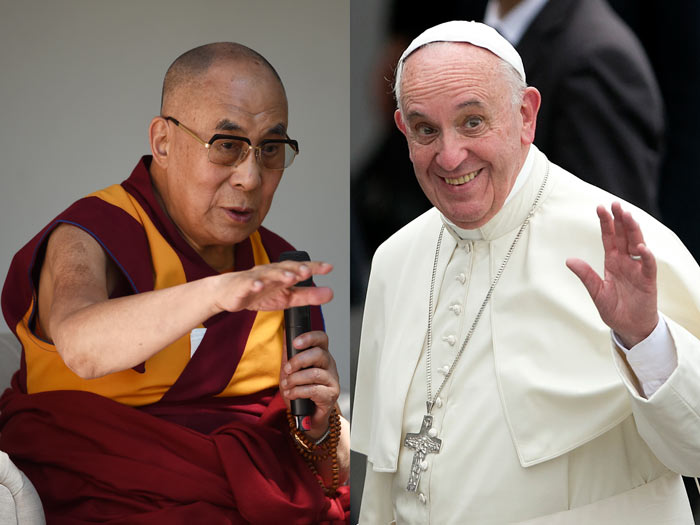 Two spiritual leaders on Twitter. One follows no one and the other follows eight people. The former being the 14th Dalai Lama. The latter being Pope Francis. The catch with the latter is that they are just Twitter accounts of himself in different languages.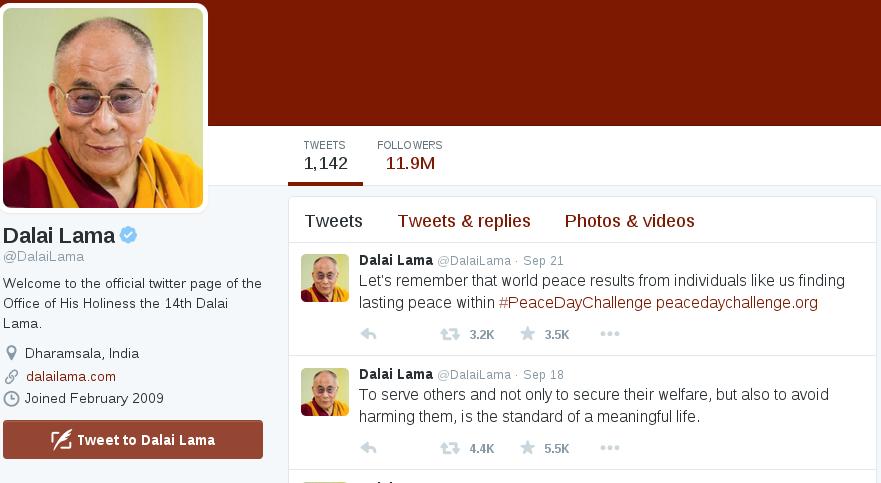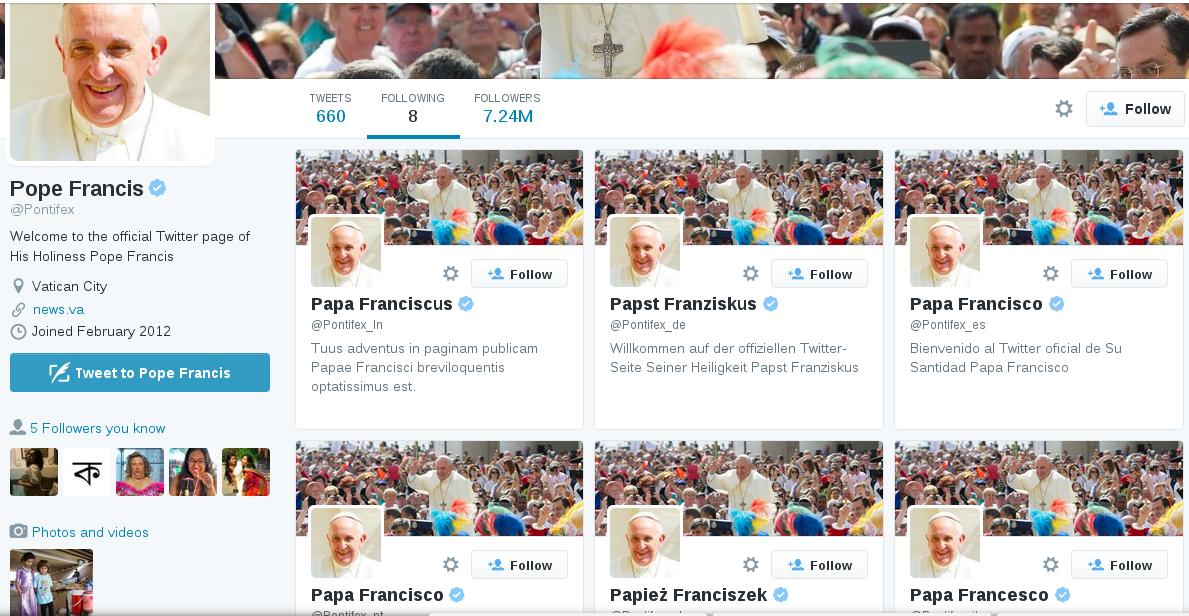 The Dalai Lama joined in February of 2009, while Pope Francis joined two and a half years later, on February 2012. The former has 11.9 million followers, while the latter has 7.23 million followers. Dalai Lama has made almost double the number of tweets than the Pope - 1,142 against 660.
Maybe, if either of them follow a single person, it would break the internet, just like when Conan O'Brien followed the only person he still follows, Sarah Killen, soon after he joined the social-networking site in February of 2010.