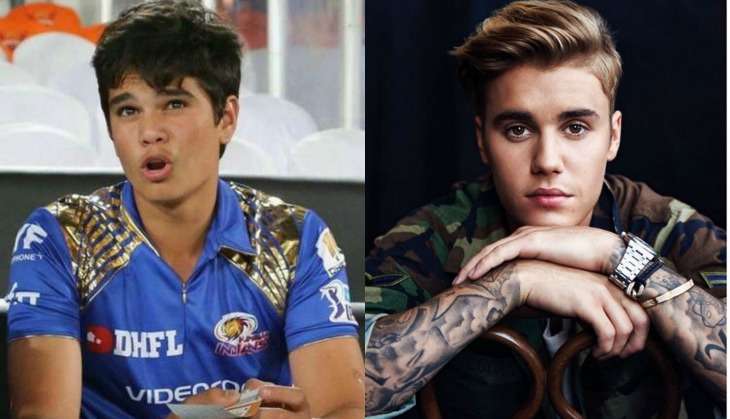 Stranger things than this may have of course happened, but since we've been accused of producing another Bieber, this requires a mention.
The internet's latest muse is Sachin and Anjali Tendulkar's son, Arjun. Who, when he turned 17, also apparently turned into Justin Bieber. Or so the internet says.
On 24 September, Circle of Cricket India, a Facebook fan page dedicated to cricket trivia shared a photo of birthday boy, Arjun with his father.
Arjun tendulkar , son of sachin tendulkar hai ya Justin Beiber 😇
@Sadafawanvk @psspank pic.twitter.com/NtLjNN5D0J

— ツ Sayak Rhett (@SayakTweeting) April 19, 2016
Arjun tendulkar looks like Justin beiber. Or is it just me pic.twitter.com/6Xf93ezKV6

— Pawan SinghA (@urbanpendu00) March 29, 2016
Arjun tendulkar - justin bieber 😝#sameguy pic.twitter.com/yb6ox6pXCr

— Saba (@Mayavi_) June 20, 2016
Arjun Tendulkar looks like Justin Bieber..... pic.twitter.com/EJuBvQPr0R

— Fahim Farooq (@fahim_parekh) September 24, 2016
Only, the thing that most people noticed instead was how Canadian singer / Instagram flasher Justin Bieber and Arjun look like twins.
Twitter too ran with idea, now if you search for Arjun Tendulkar, Bieber is sure to crop up too. Look what you've done internet! It's definitely too late now to say sorry.