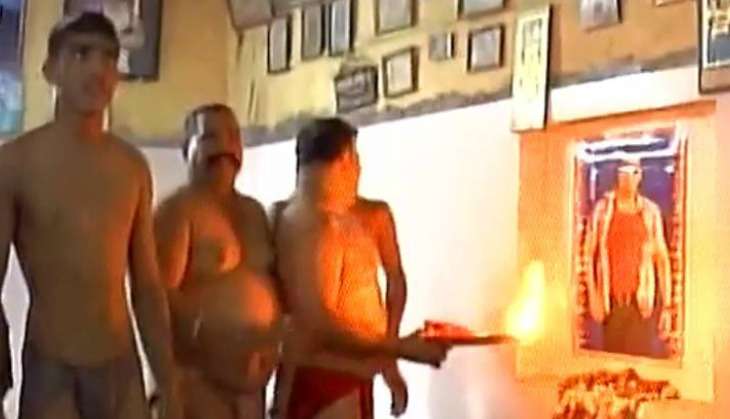 That evolution has messed up was a foregone conclusion but it is still difficult to cope with the evidence when it is as mind-boggling as this.
Salman Khan, who's latest film Sultan has bhai-fans foaming at the mouth due to unrestrained joy, has just achieved demi-god status it seems.
Some such fans from Kanpur's pehelwan community, Chandu Akhara to be precise, have been so bowled over by the dedication of their favourite superstar, they've taken to worshipping him.
Sultan, where Salman plays a has-been wrestler turned MMA fighter moved some retired wrestlers to get back into the akhara. In a video released by ANI, these wrestlers are seen performing an aarti to Salman. Though strangely the poster isn't from Sultan.
The salutation is being performed to the chants of 'Jai Sultan', post which they too get into the ring to perform stunts of their own.
It does not get weirder than this.
Watch:
WATCH: Pehalwans of Chandu Akhara (Kanpur) offer prayers to Salman Khan, say movie 'Sultan' inspired them to workouthttps://t.co/PPwLX4GEwo

— ANI (@ANI_news) August 1, 2016
--
Edited by Aishwarya Yerra