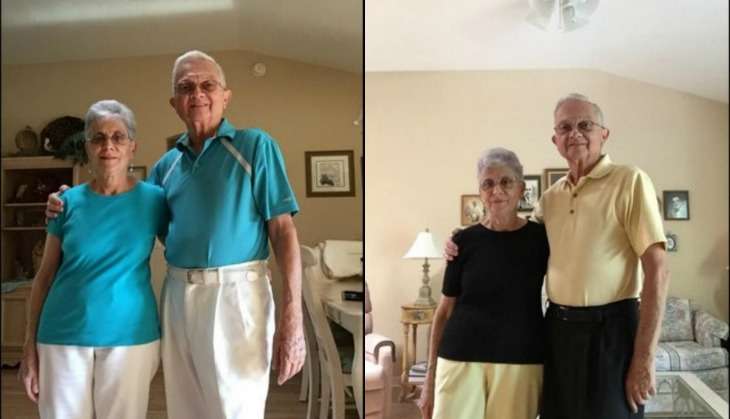 The internet is currently in love with 17-year-old Anthony Gargiula's grandparents, who have redefined relationship goals for many.
Fran and Ed Garguila, who have been married for 52 years, have a penchant for colour coordinating their clothes. Photos of the elderly couple have reduced Twitter to a puddle of tears - ranging from the happy tears to the I-can't-even-get-a-text-back variety.
That's about a 100% more commitment to a fellow human than most of us can fathom, let alone replicate. It is difficult enough to find shoes to match my body-type, how are these two doing this?
Fran and Ed don't match every day outfits. No, they aren't crazy. Just outfits on special occasions. Like renewing their vows, or going to a dance or their grandchild's singing performances.
The tweet has gone viral with over 34,000 shares and counting. BRB. Need to convince someone to twin with me.
my grandparents have been married for 52 years and they match outfits every day. pic.twitter.com/79nCaNuTuD

— Anthony Gargiula (@AnthonyGargiula) August 30, 2016
--Edited by Blassy Boben