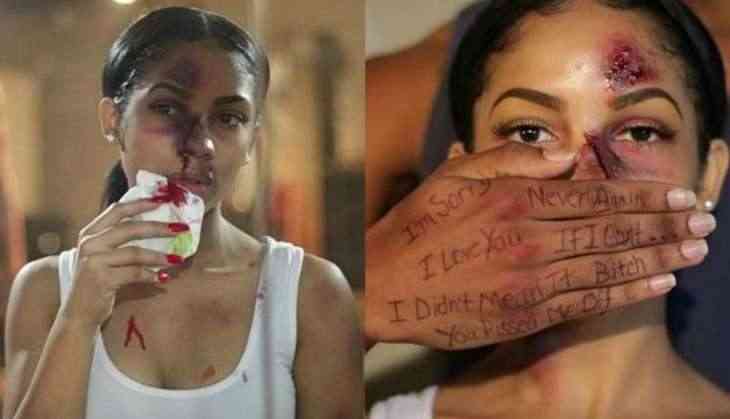 "Only when he's angry does he lash out. I know he loves me."
"He's a man. He will let out his frustration if triggered."
The first explanation is used by countless women across the world use when they're asked to explain their bruised bodies. And the latter statement is what ensures that domestic violence is still a legit problem. When violence in a man isn't his fault, but yours, aren't you just enabling it?
A 21-year-old makeup artist, Ebony Malika, a survivor of domestic violence, has chosen to portray the horror that is abuse through a photo series. Malika's two-year relationship left her physically bruised and mentally scarred - the threats, the manipulation, the anger and the sheer helplessness that follows such an act of violence has been captured well in her series.
Talking to Buzzfeed, Malika said she believed fights were normal among couples. But what she didn't understand was "that if something is clearly and obviously unhealthy for us, we have to let it go no matter how much you love the person".
When she finally left him, her relationship and much of her memories behind, Malika decided to do this shoot to help encourage other women break free. The series has come a bit late for October's Domestic Violence Awareness Month, but the message is still just as relevant.
If you don't think so, know that the 2012 National Crime Records Bureau report of India states that domestic cruelty or violence stands at 5.9 per 100,000 people.