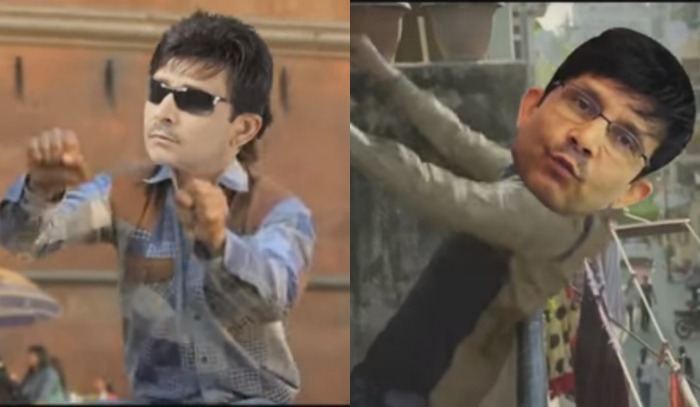 It is but to be expected that Shah Rukh Khan's upcoming thriller, Fan, is getting a lot of attention and love from his fans and the media. After quite a while, we're going to get SRK sans Rohit Shetty and/or a CGI suit (#SorryNotSorryRaOne) and let's all rejoice about that.
The Fan Anthem - Jabra Fan - was released amidst much 'fanfare' and 10 million hits later is a certified chartbusting number. The song features the film's protagonist, Aryan Khanna's fan turned fanatic, Gaurav, dancing in homage to his idol and 'inspiration'.
The song is catchy, the dancing is enthusiastic, SRK's double role looks exciting. But the response the song has received takes the madness to another level altogether. This spoof is testimony that Bollywood fans in India neither lack the wit, nor the time to celebrate the genius that is the Indian film industry.
This video, made by Shudh Desi Videos will remain with long after you've finished watching it. Because when you replace SRK's head with KRK's, the result is legendary.
Kamaal R Khan, your move. Presenting the Ban Anthem:
--
Edited by Abha Srivastava