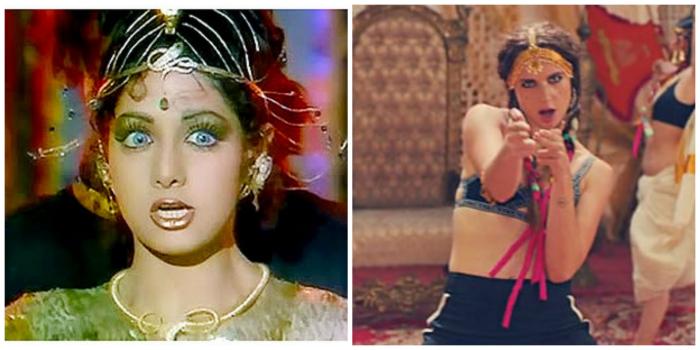 In life there are few things that once seen, cannot be unseen. Never ever. Ever ever.
They leave us struggling to deal with the weirdness, the bewilderment as to why it exists and the purpose it serves. We are scarred for life, unable to cope with what we've just seen; and life as we know it changes forever for the better or for worse. It is weird, yes, but it also perfect. So bad, that's brilliant.
This mashup of Sridevi's iconic hyperactive naagin dance with Major Lazer & DJ Snake's chartbusting Lean On is a perfect example of this phenomenon. It's strange and deeply and irrevocably scarring and will haunt you forever.
From now on, every time you listen to Lean On, or spot a sparkly naagin dancing like she's possessed by ghosts of the boyfriends past, Sridevi's naagin dance will pop into your head.
But ridiculous or not, this IS a must-watch. Uploaded by Vipra Dialogues on their YouTube channel, this video deserves your attention.