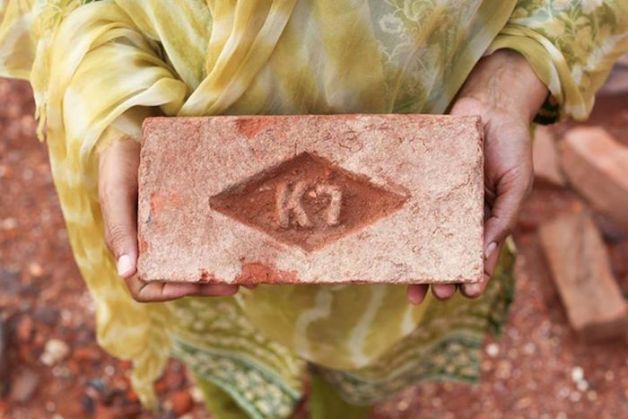 Photographer Brandon Stanton's project Humans of New York (HoNY) is much more than just photos of interesting people. With his portraits of people on the streets of New York (and now world-over), he gives us deep insight into our culture, life and thinking.
Starting 30 July, the photographer travelled through Pakistan - one of the most misunderstood countries of our generation - to acquaint us with real Pakistanis. At the end of his journey, Brandon introduced us to Syeda Ghulam Fatima and the plight of Pakistan's many bonded labourers.
Brick kiln owners in Pakistan give underprivileged and illiterate workers small loans in exchange of working under them. Under the scorching sun, these workers are expected to make 1000 bricks a day and are physically abused if they try to stop. Over time, the debt increases manifold under predatory terms these workers cannot understand. Unable to pay the money, they are condemned to make bricks all their lives. When the workers die, the debt passes on their children.
With Fatima and her organisation, Bonded Labour Liberation Front (BLLF), Brandon called out to the world to support and magnify her efforts to eradicate this disguised slavery. As the brick kiln owners have accumulated vast political and economic influence, Fatima's fight is a tough one. She started her organisation in 1988, and since has been shot, electrocuted and beaten numerous times.
On 15 August, Brandon started an Indiegogo campaign to collected donations for BLLF. Along with it, he shared Fatima's story and the story of trapped workers. Within four days, more than 70,000 people collectively donated nearly $2 million (20 crore Pakistani rupees). "I don't think I have the words to tell you how grateful we are. You have donated for freedom, for rehabilitation and we are indebted. Thank you so much. The prayers of every labourer are with you," Fatima said in a statement on HoNY.