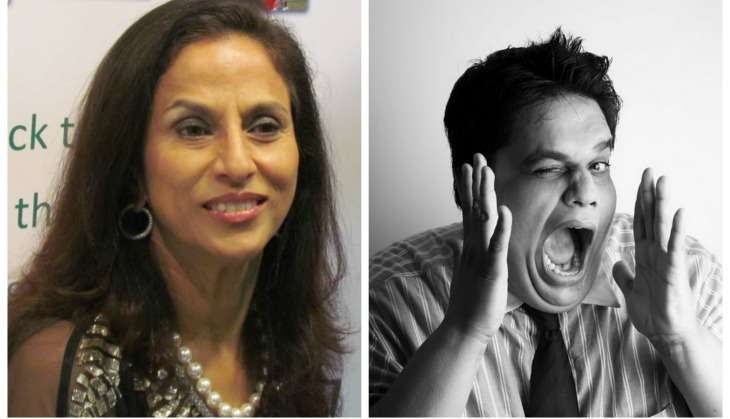 With Diwali around the corner, Amazon has launched a campaign to tame the trolls - so to speak. No PSA is complete without celebrities. And to help get the message of kindness across, some celebrities who're no stranger to trolls, have pitched in.
Comedy outfit All India Bakchod's Tanmay Bhat, actor and comedian Vir Das, columnist Shobhaa De, and former Miss World and actress Neha Dhupia shared short videos on their social media pages to get the dialogue started.
It can get hard being on social media, for anyone.This festive season, lets make it a little easier. Be #BadeDilWale pic.twitter.com/UVzLomocAF

— Neha Dhupia (@NehaDhupia) September 20, 2016
The internet is not kind to anyone, but this season, I will try to be kinder on it. Come, be #BadeDilWale pic.twitter.com/vbIJVv4jSt

— Shobhaa De (@DeShobhaa) September 20, 2016
This festive season I resolved to be #BadeDilWale and make the internet a better place. Join me? pic.twitter.com/2zIF5JQweI

— Vir Das (@thevirdas) September 20, 2016
Before you tweet the next fat joke at me, see this, reconsider and help make the internet fun again. #BadeDilWale pic.twitter.com/qxy3Mu13pO

— Tanmay Bhat (@thetanmay) September 20, 2016
And while Vir, Neha and Tanmay (who gets ridiculously fat-shamed at every opportunity) urge netizens to be #BadeDilWale this festive season in their vlogs, it is Shobhaa - panned by almost everyone with a Twitter account after making disparaging remarks about Indian athletes at Rio Olympics - who steals the limelight. Interestingly, it is she who is promising to be kinder on the internet.
But haters gonna hate, so the response to these videos begging trolls to stop trolling are a whole lot of tweets with more trolling.
Internet, you have a disease.
Oh this #BadeDilWale is Amazon campaign? Awww. What message. *wipes tears* (ps how much for each tweet)

— सात्विक स्नोब (@NotSoSnob) September 20, 2016
@ruchikamehta05 @DeShobhaa ऐ आंटी नौटंकी बंद , जादा हिरोनी नई बनने का ...

— deepsky1d (@deepsky1d) September 20, 2016
@thetanmay wow Tanmay! you are shrinking rapidly, I saw you in Nagarpalika size but looks like you will transform into a Gram Panchayat :)

— Rofl Gandhi (@RoflGandhi_) September 20, 2016
.@thetanmay to be given status of a small planet : @isro #BadeDilWale

— Category5Moron (@Category5Moron) September 21, 2016
The roaster just got #Roasted #BadeDilWale 😂 https://t.co/rE2QiBEomD

— G (@gunjangovani) September 20, 2016
@thetanmay getting out of the bath tub.#BadeDilWale #ReapWhatYouSow pic.twitter.com/eviBet6357

— AAP Qaeda (@AapQaeda) September 20, 2016
HOW MUCH MONEY WAS SHE PAID TO SAY THAT!?!?! I really want to know. #BadeDilWale ya #BadeBillWale https://t.co/vrRVCLPcZ1

— Aarti Sharma (@purple_litchi) September 20, 2016