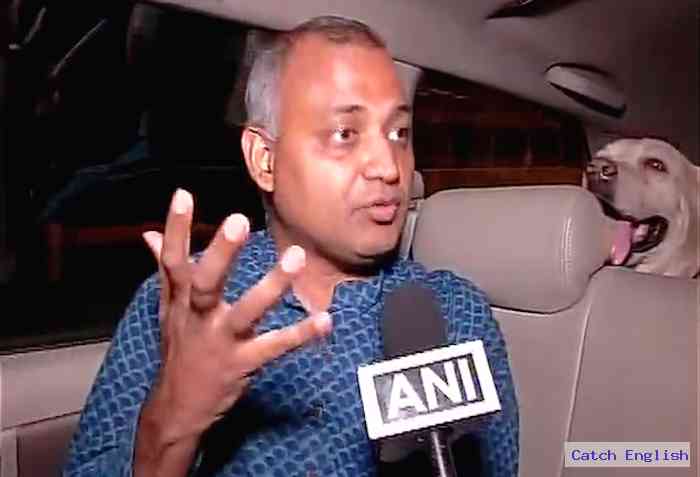 What started as a version of Cujo now looks more like Marley and Me. In her complaint to the Delhi Commission for Women, Lipika Mitra had alleged that her husband, former Delhi Law Minister Somnath Bharti unleashed his dog, Don, on her when she was seven months pregnant.
More than two months after filing the complaint, Bharti reached the Dwarka police station on 15 September. Visibly irritated, he tried to demonstrate how harmless Don is. "Kaato Kaato (bite)," he commanded the dog. When the cameras moved to capture the Labrador, he was innocently sniffing his master's feet and wagging his tail.
Somnath Bharti coaxes his dog to bite him to show media that the dog doesn't bite on command, late last night. pic.twitter.com/WE2fIVuSB8

— ANI (@ANI_news) September 16, 2015
"They asked for the dog," said Bharti, "I am taking him along. They can keep it for investigation." On 14 September, when Don and his master were still missing, the police had argued in court that the dog was 'crucial case property.'
Inside the police station, Bharti spoke to the Deputy Commissioner and told him he is ready to join the investigation. This is the second time Bharti's wife Lipika has pressed charges of domestic violence. In her 26-page complaint, Lipika alleged that Bharti physically abused her, tried to strangulate her, and forced her to abort her third pregnancy.
However, the way this case is progressing, it won't be surprising if the climax looks more like this:-