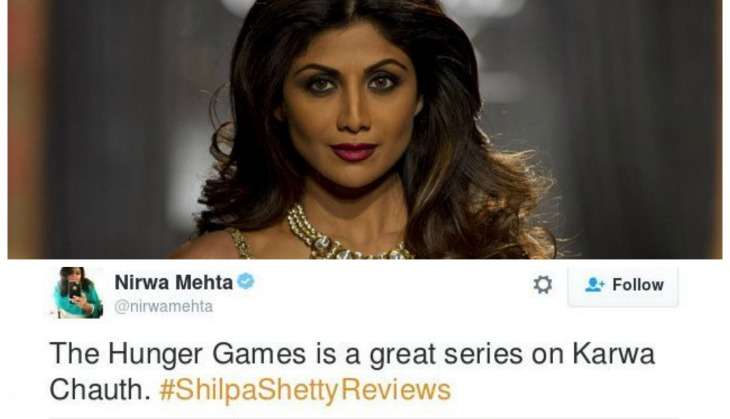 George Orwell's Animal Farm is about a pig who brings down his former (more clever) partner and rival and then systematically murders everyone in the 'animal farm' who could have possibly been the former rival's supporter. The book, is largely, believed to be a satire based on Joseph Stalin, the Russian dictator who murders his partner, Trotsky and proceeds to kill people in the Soviet Union by starvation.
Too good. According to Shilpa Shetty, Animal Farm teaches children to love animals! What a genius. Stolen from @joybhattacharj pic.twitter.com/sYhBbaB9pI

— Brown Sahiba (@Rajyasree) November 28, 2016
It is this book that Shilpa Shetty, our beloved Bollywood star slash television fixture, thinks can "teach the little ones to love and care for animals". The same way Heart of Darkness prepares kids who aspire to be doctors their first glimpse into the human anatomy. And how Things Fall Apart is basically just a description of Modi's demonitisation move.
Twitter has (as it usually does) taken up the onerous task of educating Madam Shetty and is as of now, doing a pretty fabulous job of it.
I recommend children reading Thousand splendid Suns because it teaches them about the Solar System. #ShilpaShettyReviews

— Pakchikpak Raja Babu (@HaramiParindey) November 28, 2016
The Shining is a great book about Dr. Batra's bald patients. #ShilpaShettyReviews

— Pakchikpak Raja Babu (@HaramiParindey) November 28, 2016
Just watched Independence Day: Resurgence. Guy who played Nehru was brilliant. #ShilpaShettyReviews

— Shiv Aroor (@ShivAroor) November 28, 2016
Invisible Man - a searing story about RBI Governor Urjit Patel during #DeMonetisation #ShilpaShettyReviews

— Suryanarayan Ganesh (@gsurya) November 28, 2016
Half Blood Prince is about a prince with haemophilia #ShilpaShettyReviews

— PT (@peeteeonyou) November 28, 2016
"Fifty Shades of Grey is an amazing coloring book.Children will love it"#ShilpaShettyReviews

— Rifa (@a_bit_too_much) November 28, 2016
"The Lord Of The Rings is the best autobiography of Bappi Lahiri ever." #ShilpaShettyReviews

— Harish Iyengaar (@scaryhairyman) November 28, 2016
Kids must read "to kill a mockingbird". This will help them understand how not to kill birds. The title is misleading. #ShilpaShettyReviews

— Vivek Tejuja (@vivekisms) November 28, 2016
The Hunger Games is a great series on Karwa Chauth. #ShilpaShettyReviews

— Nirwa Mehta (@nirwamehta) November 28, 2016
*sees the #ShilpaShettyReviews trend*

*has no fucking clue of what Animal Farm is*

*Googles it*

"HAHAH SHILPA SHETTY SO DUMB BETCH LOLOL"

— Akshar (@AksharPathak) November 28, 2016
Philosophers Stone is about a group of people who get high together and say profound things. #ShilpaShettyReviews

— Meghnad (@Memeghnad) November 28, 2016