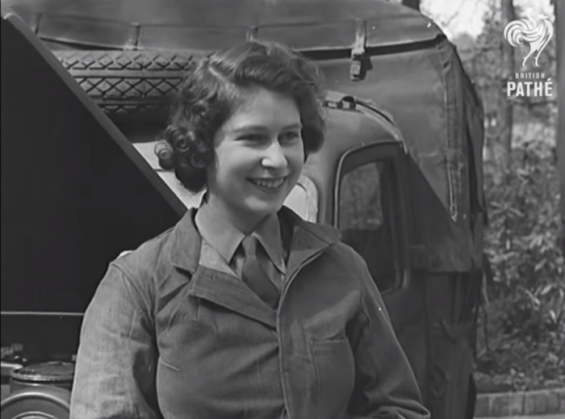 On September 9, Elizabeth II became the longest-reigning British monarch, surpassing the reign of her great-great-grandmother Queen Victoria. Among other perks of royalty, she is the only person who can drive without a license or a number plate.
She learned to drive during the World War II while serving in the Women's Auxiliary Territorial Service. As Second Subaltern, her duties were of a driver and auto mechanic. Despite her father's initial reluctance, Elizabeth drove a truck through London as a part of a final test to complete her training.
Here's an archival news package from 1945, where we see the Queen driving a truck and working as a mechanic.
Not just a truck, the Queen also drove King Abdullah around the Balmoral Caste in Scotland. As Prince and de-facto King of Saudi Arabia, Abdullah had visited the UK in 1998. After a lunch at Balmoral, Elizabeth asked him he would like a tour of the estate. When the cars rolled in, the Queen got into the driver's seat with Abdullah next to her, and drove off.
It is still not legal for women to drive in Saudi Arabia, so no wonder King Abdullah was shocked. Not just unacquainted with women drivers in general, he was certainly not used to being driven around by a Queen. Although in his defence, the Queen was driving fast and talking while behind the wheel.
Her driving also made headlines in July this year, when she drove over the grass in Windsor Great Park. Apparently in a hurry, the Queen wanted to drive past a young couple talking a leisurely stroll in the park. Much to their shock, the impatient old lady turned out to be the Queen.