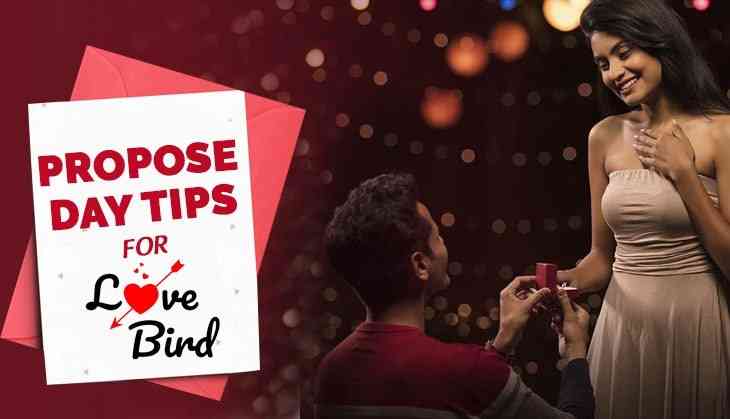 Love season has begun from 7th February with the very first day of Valentine's week i.e. rose day. After giving a rose to your beloved, it's time to propose day (8th Feb). Well, if you are planning to propose someone this Valentine's day then, we have brought some tips for you that will give you confidence for saying what you feel for your love.
However, one can propose to their love or crush on any date or any time, but proposing on the special ocassion will become memorable for a lifetime. So, why not on Propose day 2019!
You all have seen in several films that how a hero knee down to propose her actress, sometimes it works and sometimes, actress throw the ring on actor's face.
To save yourself from such embarrassing situations, we have brought tips for you.
Check out some tips which should keep in mind while proposing to your lover:
1. Proper home work
Before meeting to your love or crush, do proper homework that what you want to say while proposing your beloved.
2. Work on your dressing sense
The first impression that leaves on other's mind is what we wear. Therefore, dressed properly but don't over dressed. Wear those colours which please to eyes like red, black, white, blue etc.
3. Don't forget to buy a gift
Well, it is for both man and woman to take a gift while going to meet your love. However, each day during the love week has its own significance, but, still you should take something special for him/her.
4. Take the right ring
For proposing your love, a ring is the best way to express your feelings. Plan yourself that how will propose your lover through a ring.
5. Be confident
Last but not the least thing which should not be forgotten while proposing your love that you should be confident and also what you are saying to him or her is 100 per cent truth.