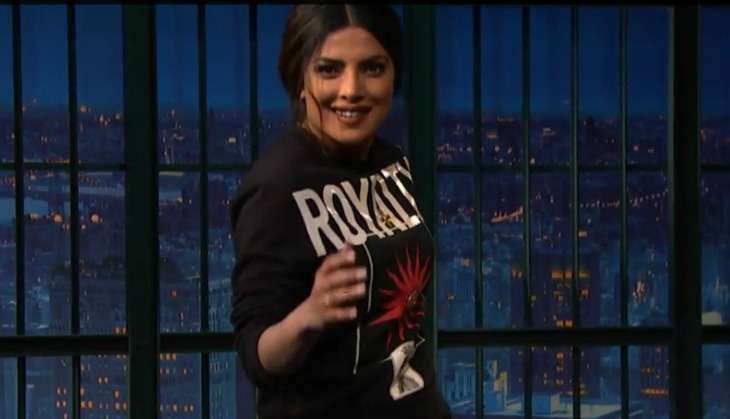 After chatting up with Jimmy Fallon, Ellen DeGeneres and Chelsea Handler, Priyanka Chopra has now made it to the popular American talk show, Late Night With Seth Meyers.
The 34-year-old actress, who has found popularity and widespread acceptance in the US thanks to a sunny personality, a fantastic PR team and a lead role in hit ABC TV series Quantico, appeared on the show on Wednesday.
As is the case with the social media savvy actor, Priyanka took to Twitter and Instagram to keep her fans updated about her whereabouts.
"I'm on 'Late Night With Seth Meyers' tonight and taking over their Instagram! Catch you there," she wrote.
Talking about her upcoming film with Dwayne Johnson and Zac Effron, Baywatch, where she plays the villain, PC spoke about the fandom of the series in India.
Also in the video, a glimpse of Priyanka doing that famous slo-mo Baywatch run: