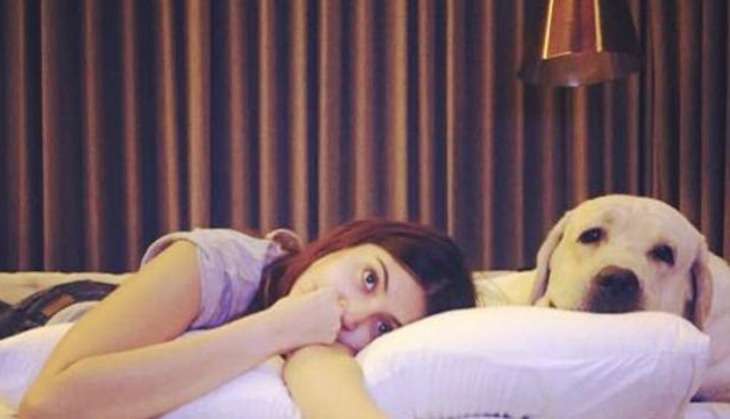 It is no secret that Anushka Sharma loves dogs in particular and animals in general. It is also no secret that Diwali celebrations every year leave our furry-friends traumatised, thanks to ear-splitting crackers. Last year, Anushka appealed for a noise-free Diwali, and this year is no different.
With his last video being loved so much , dude has decided to send y'all another msg 😎🐶🎤#AeDilHaiMushkil #AeDilKiDiwali pic.twitter.com/H2nAXpf2Gt

— Anushka Sharma (@AnushkaSharma) October 26, 2016
Posting a video on her Twitter account, Anushka urged everyone to celebrate in a manner that allows animals to celebrate with people and not cower in a corner. She really wants you to have a 'PAWsitive Diwali'. Do you think you could put away that box of crackers and your lack of consideration for the environment and animals this time?
"I can scream stop and someone can help me and turn off this annoying and irritating sound. Unfortunately, animals don't have a voice, so they cannot communicate for themselves. Diwali is a very difficult time for them... I really want to request you all to help animals and birds by celebrating a noise free and pollution free Diwali. It is a festival of lights, so lets light up everyone's life", Anushka says in her video.
Same, Anushka. Same.
It's time your furry friends stopped hiding in some corner and joined you in your #Diwali celebrations. Have a #PAWsitive Diwali pic.twitter.com/oBkPsVVBAF

— Anushka Sharma (@AnushkaSharma) October 26, 2016