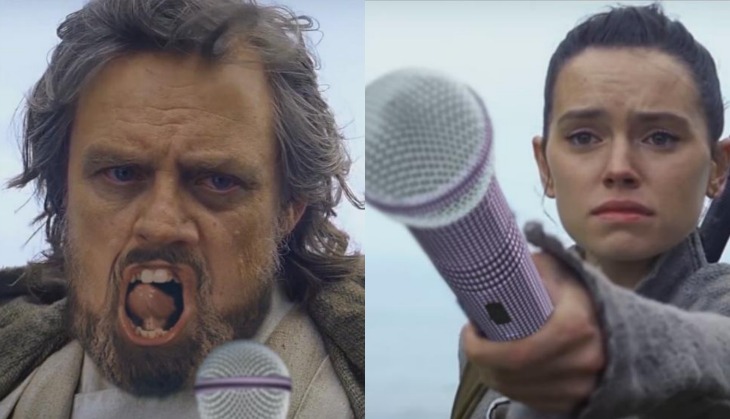 The queen of emo, Celine Dion's rendition of All By Myself has given many a heart-broken Romeo a feeling that they have company even in loneliness.
Luke Skywalker had an all too brief appearance in Star Wars: The Force Awakens, causing widespread withdrawal symptoms in die-hard fans. The force was clearly not with Luke.
On the joyous occasion of Star Wars Day therefore, a parody of the scene where Rey finally tracks Luke down - in a planet far far away - standing all by his lonesome. As the gorgeous Daisy Ridley catches up with the legendary Jedi played by Mark Hamill, and hands him his lost lightsaber, Dion's track playing in the background becomes too ironic to handle.
The parody has been made by the YouTube channel David Unger Music and has over 2 lakh views. The descriptor reads: The Force Awakens: The jokes just keep rollin' in. For our latest Parody we gave Luke a much more forceful part in the film. We hope you enjoy it, and may the schwartz be with you.
Intrigued? Watch:
--
Edited by Abha Srivastava