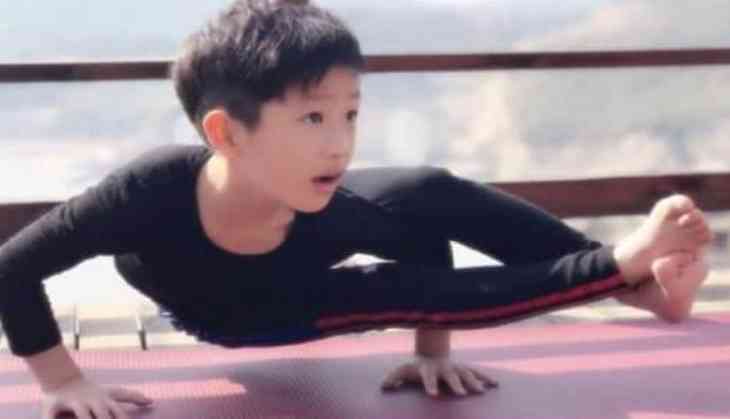 Yoga is gaining popularity not within the country but across the world. As you all know that 21 June is considered as an International Yoga Day annually since it was declared by the United Nations General Assembly (UNGA). Yo have found many people doing Yoga for their health as well as to look fit. But, have you ever seen a 7-year-old performing Yoga? If not then, today we are showing you a seven-year child named as Sun Chuyang from China whose English name is Mike.
As per the reports, he has titled as the richest person of his age. As he has earned more than 100000 Yuan in Indian currency around 10 lakh as his pocket money.
According to the reports, he has started learning Yoga at the age of three and now he is seven. He also gets certified as the youngest Yoga teacher in the world in 2017.
As per the reports of China Daily, Sun's mother said that her son was suffering from slight autism because of which he was taken to a Yoga school at the age of two. According to his mother, to help her child, she closed her apparel store and took him to practice Yoga. While practising the ancient art he got rid of the disease and he started displaying his natural talent for the Yoga postures.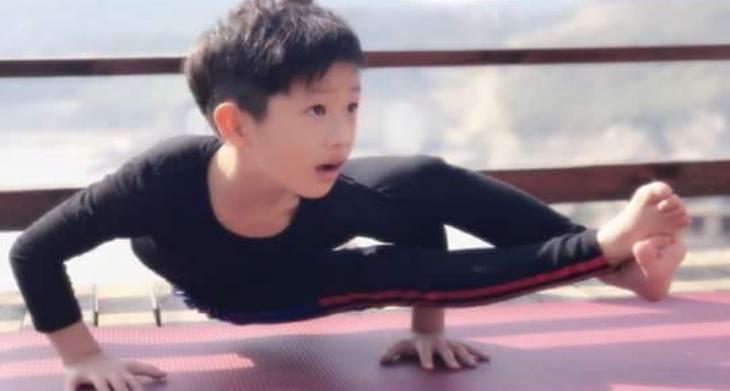 Twitter
Sun's story is getting viral on social media and he belongs from the Zhejiang province of China.
Well, the early 2000s, Yoga has to gain popularity in China. As the Chinese experts, Yoga is more fitness regime than a spiritual routine.