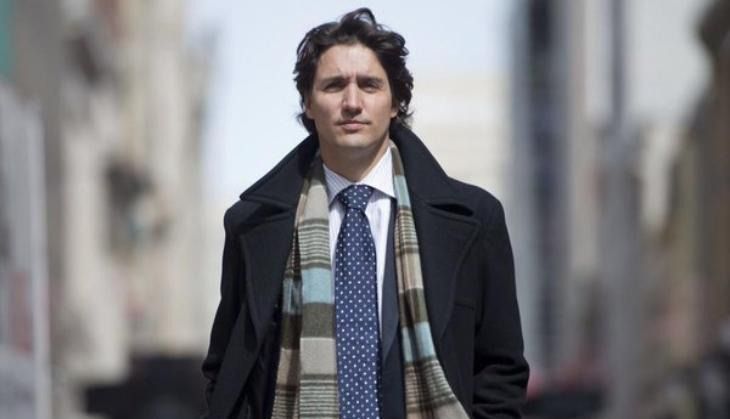 What are the reasons you ask? Drool worthy-ness, mostly. Canada has never seemed cooler than it is right now with its Prime Minister Justin Trudeau taking the top spot on everybody's crush-list.
But before you get the wrong idea - here's a clarification. It is not just his looks that we're obsessing over. It's his whole-hearted acceptance of refugees, his insistence that all cultures are equally important (his cabinet is proof of that), and his repeated, and fairly loud iterations that he will continue to talk about feminism till it is no longer considered news. Cue the D'aaws.
The world may have trolled the Canadian PM for those shirtless photos from his early boxing days, but it looks like the Canadian head of state in hell bent on making them eat their words.
Coming back to the photo under discussion. Be warned, you may need to sit down for this. An old photo from Trudeau's pre-PM days has resurfaced. And it features Trudeau doing the Mayurasana - or the peacock pose - wearing formals. On a table.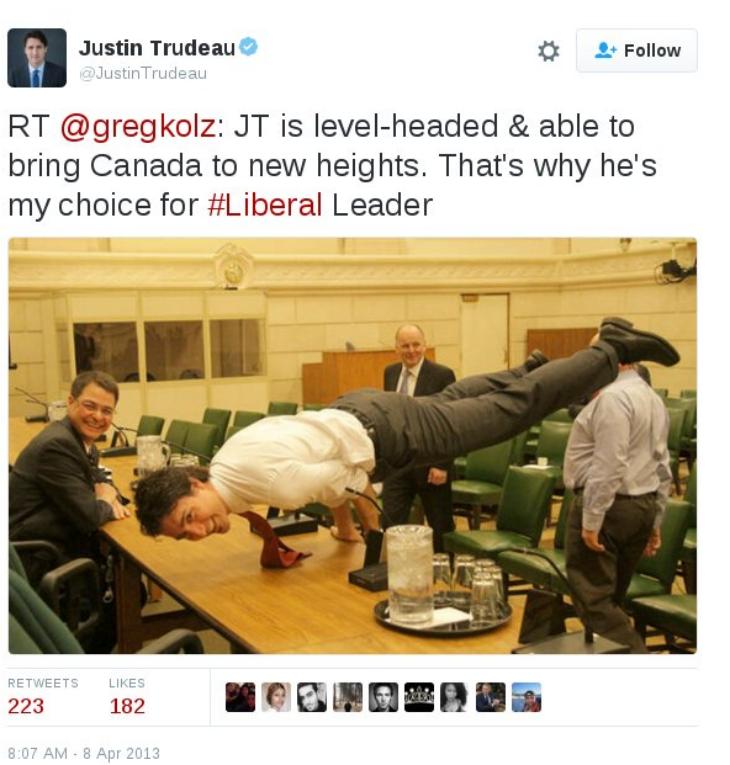 Justin Trudeau, holding down the Americans. #GoodLuckWithThat pic.twitter.com/FnRLwPAnMg

- ian bremmer (@ianbremmer) March 29, 2016
This guy is just too good to be true. #mayurasana #trudeau #letsimmigratetocanada @payalpuri @kakulprasher pic.twitter.com/3xDspntcaH

- Aparna Jain (@Aparna) March 26, 2016
Cool! @JustinTrudeau and (below) Pierre Trudeau (c. 1970) in pincha mayurasana #yoga pic.twitter.com/pDE3QmqEmA

- Hollie Pratt (@hollieprattcamp) March 28, 2016
At this point I think Canada is just trolling us. pic.twitter.com/SYxF8Rxjdw

- Emma Beals (@ejbeals) March 28, 2016
This isn't of course the first time the Prime Minister has shown an affinity for yoga. Trudeau and his wife were photographed
doing the vrikshasana together
last year. Even then, Trudeau was immaculately dressed in a suit.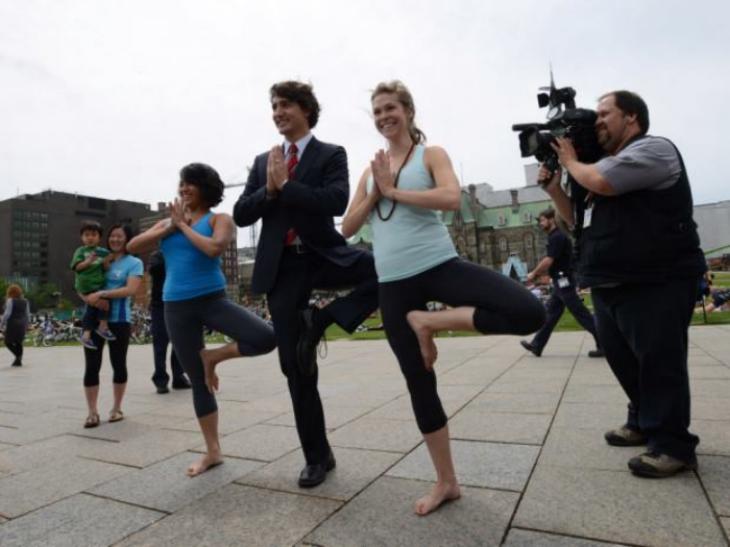 Photo credit: One Yoga