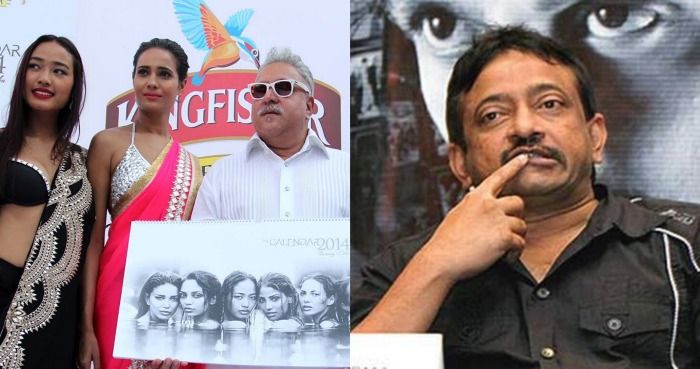 Vijay Mallya, the runaway chief of the erstwhile Kingfisher Airlines, is not the only one on social media-trial right now. By default of their association with him, so are the women who posed for the Kingfisher calendar. There is such a thing as crossing the line and then there is behavior that is so far removed from it, the line is a bloody speck in the distant horizon.
'Bikini bikini ke chakkar mein, company toh bikni hi thi', says a mighty clever chap on Twitter. As do a trillion other equally clever chaps. The Bikini Joke is doing mighty well on Twitter right now. It is one of those shady-a** jokes that get recycled so many times, you've no clue where they originated from.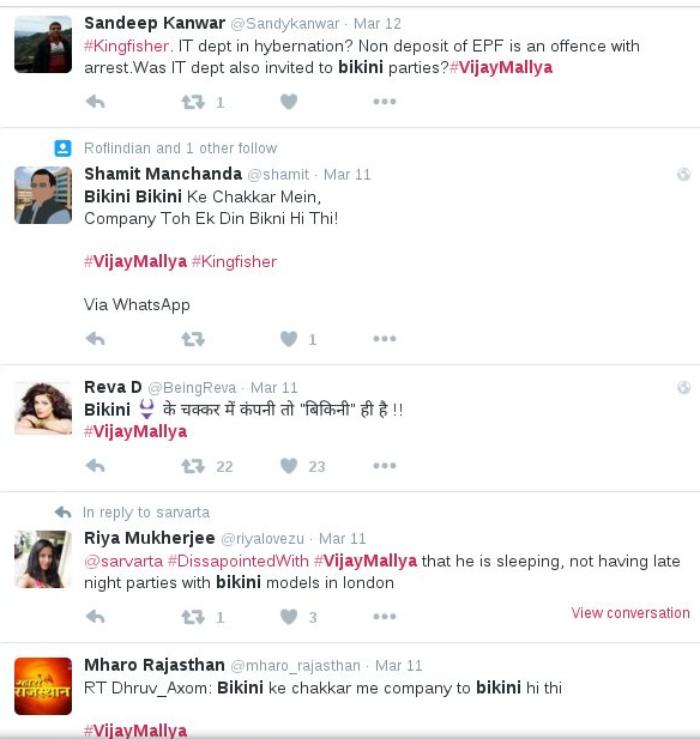 If you thought it is just the trolls who think this way, then you're wrong. Ram Gopal Verma - the man who gave us Satya, Shool, Rangeela, Company - before spiraling downwards to RGV ki Aag, Ice Cream et al; had a bikini joke of his own.
Taking to Twitter, the filter-unfriendly RGV said: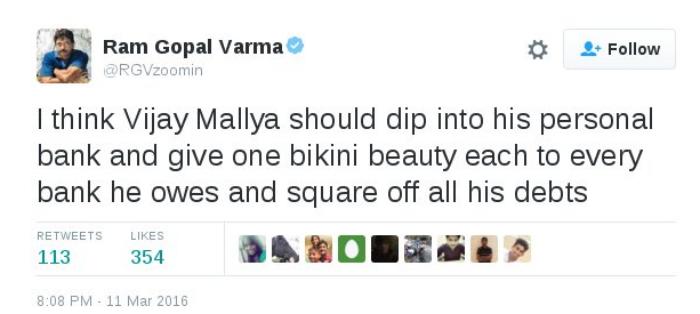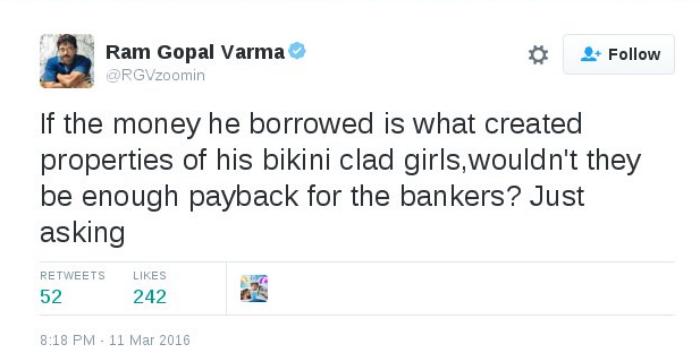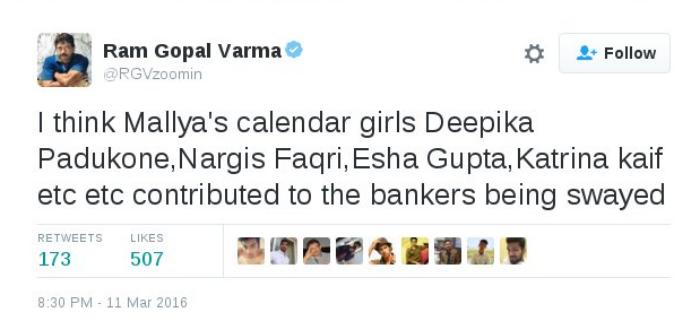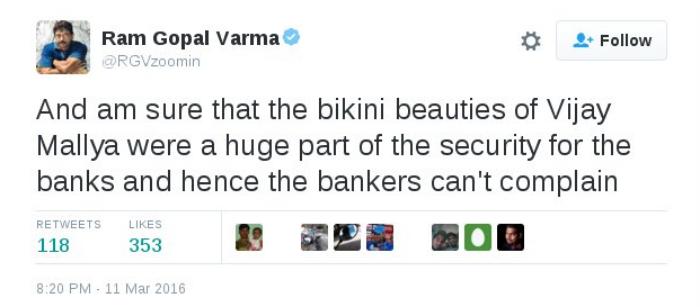 So the general thought process at work here is that the banks loaned money to Mallya based on his ability to sign on models for the Kingfisher Calendar. Basically, the wily Mallya must have sent the banks a free Kingfisher Calender with every loan application which led them astray. And naturally, to set the matters 'right,' one 'bikini' model should be handed over to each of the banks to cover Mallya's Rs 9,000 crore loan amount.
Not sure if this warped, sexist logic warranties a facepalm, a poker-faced LOL, or a scientific study of the thought process behind this mindset. No matter who the fault lies with, always blame the women, Twitterati. Because that's how we roll, don't we.
---
Edited by Aishwarya Yerra