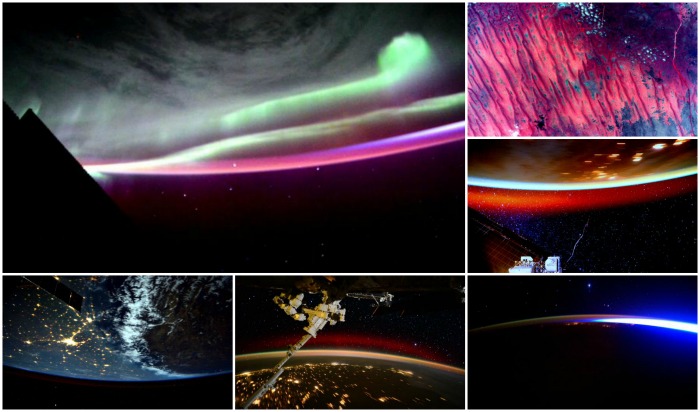 Astronaut, photographer, and Twitter genius - Scott Kelly, is a man of many talents. In case you troll the web for works of beauty, for pure awesomeness, for jaw-dropping photographs, your search has finally come to an end.
Meet Scott Kelly, who holds the record for maximum amount of time spent in space by an American. Only four others have spent a year or more in space, apart from Kelly. After crossing the milestone, he tweeted:
Records are meant to be broken. Look fwd to one of my colleagues surpassing my end 500+ days on our #JourneyToMars! https://t.co/6SrbC8kIBP

- Scott Kelly (@StationCDRKelly) October 16, 2015
The 51 year-old, created the record on 16th October, after spending over 9,192 hours floating in outer space. And you thought your job was relentless.
Four missions, and a mesmerising collection of pictures of our planet from space to show for it - this is one Twitter account everyone needs to follow. He shows you the Himalayas, the Sahara, China, the gorgeous sun, and even what the NFL games look like from outer space.
He shows us Earth, our breathtaking and under-valued planet, in a way that makes you appreciate it a little bit more.
Hey Earth, in case nobody's said this to you lately, you're beautiful.
A peek at what you're missing if you don't follow him yet:
#EarthArt #SouthAmerica #YearInSpace pic.twitter.com/MP3UFWYkm7

- Scott Kelly (@StationCDRKelly) October 19, 2015
The atmosphere sometimes she glows. #GoodMorning from @Space_Station! #YearInSpace pic.twitter.com/dQ93kZbwpw

- Scott Kelly (@StationCDRKelly) October 19, 2015
#SundayNFLStadiumPicFromSpace #StLouisRams #NFLGameDay #NFL #YearInSpace pic.twitter.com/pLcO0JaJeR

- Scott Kelly (@StationCDRKelly) October 18, 2015
Showy strokes of #sunrise to start your #Sunday! Good morning from @space_station! #YearInSpace pic.twitter.com/mcWt7V6r48

- Scott Kelly (@StationCDRKelly) October 18, 2015
#EarthArt Across the Greatest Desert- #Sahara #YearInSpace pic.twitter.com/ZSKLSA9wQX

- Scott Kelly (@StationCDRKelly) October 17, 2015
#Sunrise, sunrise, looks like morning in your eyes- Norah Jones. #GoodMorning from @Space_Station! #YearInSpace pic.twitter.com/M9IQ0MP1au

- Scott Kelly (@StationCDRKelly) October 17, 2015
Woke up to the #Himalayas outside our window this morning. #GoodMorning and #HappyFriday! #YearInSpace pic.twitter.com/1sewSaztuT

- Scott Kelly (@StationCDRKelly) October 16, 2015
Day 198. Our night light below has a glittering effect this evening. #GoodNight from @space_station! #YearInSpace pic.twitter.com/L9G4sRf2Ds

- Scott Kelly (@StationCDRKelly) October 11, 2015
#EarthArt Autumn releaf. #YearInSpace pic.twitter.com/Mbsf1dedqy

- Scott Kelly (@StationCDRKelly) October 11, 2015
#HurricaneJoaquin churns over the #Bahamas with #Miami in the field of view from @Space_Station #YearInSpace pic.twitter.com/ozqgIkEWhV

- Scott Kelly (@StationCDRKelly) October 2, 2015