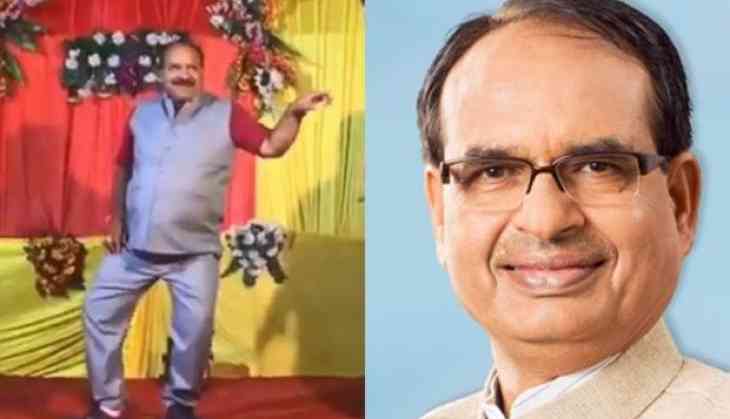 The Chief Minister of Madhya Pradesh, Shivraj Singh Chauhan shared a new viral video on his Twitter handle. This video was already the new internet sensation, before it came in the notice of Madhya Pradesh. It was viewed and shared million times by users on Social media and Whatsapp.

The Dancing uncle is beating the floor on Govinda movie songs and giving the tough competition to the famous actor irrespective of his age. The man dancing in the video is a Professor by profession in Bhopal.
हमारे विदिशा के भोपाल में कार्यरत प्रोफ़ेसर श्री संजीव श्रीवास्तव जी की ज़िंदादिली ने पूरे भारत में इंटरनेट पर तहलका मचा दिया है। मानो या ना मानो मध्यप्रदेश के पानी में कुछ तो ख़ास बात है... pic.twitter.com/8qM15uZVXF

— ShivrajSingh Chouhan (@ChouhanShivraj) June 1, 2018
Shivraj Singh praised the professor for being lively and cheerful. He tweeted that " Our professor who belongs to Vidisha and posted in Bhopal, Mr Sanjeev Srivastav has won million hearts on the internet and became sensation on the internet in India. Believe it or not but the soil of Madhya Pradesh has something special". Sanjeev Srivastan was dancing in a wedding ceremony. After this video went viral, many news channels took a live interview with Sanjeev Kumar. This video was shared multiple times on every social media platform including Twitter, Facebook and Whatsapp.
The man in this video is dancing on several songs of Govinda by copying his dance steps like ' Aap Ke Aa Jane Se'. Along with Sanjeev there is one more lady on the stage and trying to accompany him but the killer moves of Sanjeev Srivastav get all the attention.
After becoming the internet sensation and lots of media attention, now Sanjeev Srivastav caught the attention of Madhya Pradesh CM Shivraj Singh and become a celebrity overnight.
Some people also criticised the CM on issues like Farmers and development.