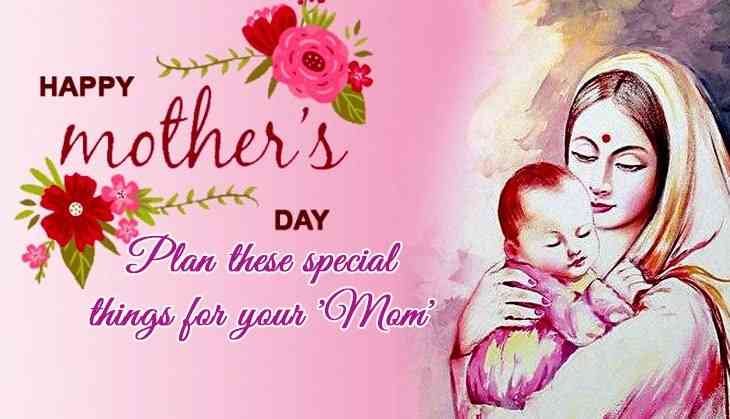 Children a special day has just about come when you can make your mother feel special, i.e. Mother's day. It is the perfect time when you can show their love and respect to their mom and also tell her how much she is important to you and your family.
Mother's day is observed on the second Sunday of May every year in India. This year, the day will be celebrated on 12th May 2019.
However, the celebrations of Mother's day was first started by Ann Reeves Jarvis in the early 20th Century.
A few hours are left for the celebrations, therefore, many children have got puzzled that what they should do to make their mother feel happy and special. If you are also among them, then don't worry we are here for you to give you some suggestions that would be pocket-friendly and very little things that can bring a huge smile on her face on her special day.
Check out some amazing things that can make 2019 Mother's Day memorable for your mother, have a quick look:
1. Go for shopping!
Every woman loves to go shopping then why not with your mother? Plan a shopping location from where your mother loves to buy things be it clothes or groceries.
2. Take the kitchen in your hands:
It's her day then asked her to take a break from kitchen life. Either you can cook her favorite dish for her or order her favorite dish.
3. Give some space to your father and mother
As we know that our mother and father have not much time to sit together or eat together because of a daily busy routine. One can plan candlelight dinner for their parents so as to realize her how much she is important for your father too.
4. Buy a watch for her:
Gift a watch for her that will remind her the special time always when you have gifted her the wristwatch.
5. Take her to massage parlor:
As mothers have not much time to go for beauty parlor every day, therefore, take an appointment in any salon and give some relaxation in a beauty parlor where she could feel cozy time.
To show love for our mother or father needs no single day to celebrate. One should love and respect their parents 365 days and always thankful to them what they have given us in our life.