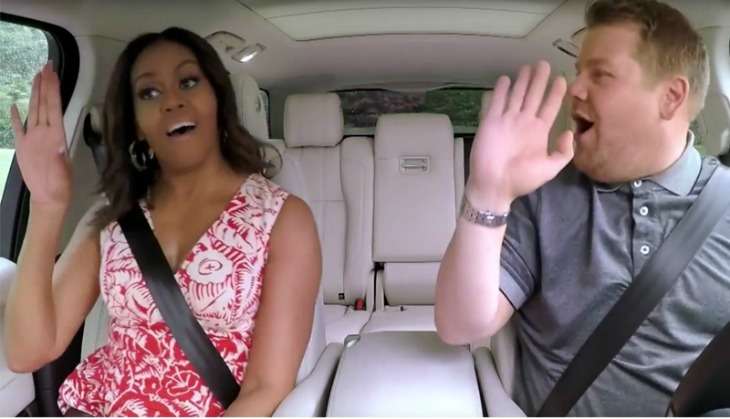 Wonderwoman Michelle Obama, who also doubles as the current First Lady of the United States, will be missed sorely when President Barack Obama's term ends this November.
During her recent appearance on the Late Late Show with James Corden, Michelle just reminded everyone that she is the coolest FLOTUS that the world has ever seen.
As First Lady, Michelle ran two successful campaigns, Let's Move and Let Girls Learn. While the former was aimed at encouraging personal fitness - in the age of burgers - the latter was aimed at spreading awareness about educating women.
Not only did Michelle belt out Stevie Wonder, Beyonce and Missy Elliot numbers (Missy makes a guest appearance for a bit) on the show, but also manages to sneak in a brief tour of The White House. She also talks about her time as FLOTUS, and her pet project, Let Girls Learn. Basically, she is her regular self - a mix of fun and work in the right measure.
Watch:
--
Edited by Blassy Boben