India and Pakistan's Marvel fans might want to pick up a copy of Ms Marvel slash Kamala Khan at the earliest. The story of a superhero whose parents flee from India to Pakistan post the partition is hardly something we're used to from a comic book franchise as huge as Marvel.
Kamala's story starts at the 'beginning' of two nations - with the partition of India and the birth of Pakistan. Hold your horses, though. Kamala isn't Indian, or even Pakistani for her parents move to New Jersey, USA, and according to this, that's where she was born. So she's semi-Indian, semi-Pakistani, but mostly American?
At least for a change, a superhero is Asian - or non-white if you will. A welcome change from the blatant whitewashing we've all become so completely used to, we barely notice it in comic books.
Ms Marvel is a spin-off of the Captain Marvel series and Kamala is not only inspired by Carol Danvers, she begins her journey as an 'inhuman' after a Terrigan bomb goes off and she sees Carol in a dream. Her abilities are reminiscent of Mr Fantastic and Nymphadora Tonks in a more teenager sort of way.
Khan was created by Kelly Sue DeConnick and Scott Hepburn and first appeared in a cameo in Captain Marvel Volume 4 - Issue 14 after which she got her own comic book - Issue 17. The series has taken off since and this amazing super-strong, shape-shifting Muslim superhero has appeared in 127 issues since then.
Here's a peek at what's in store if you pick up a copy of the Ms Marvel series.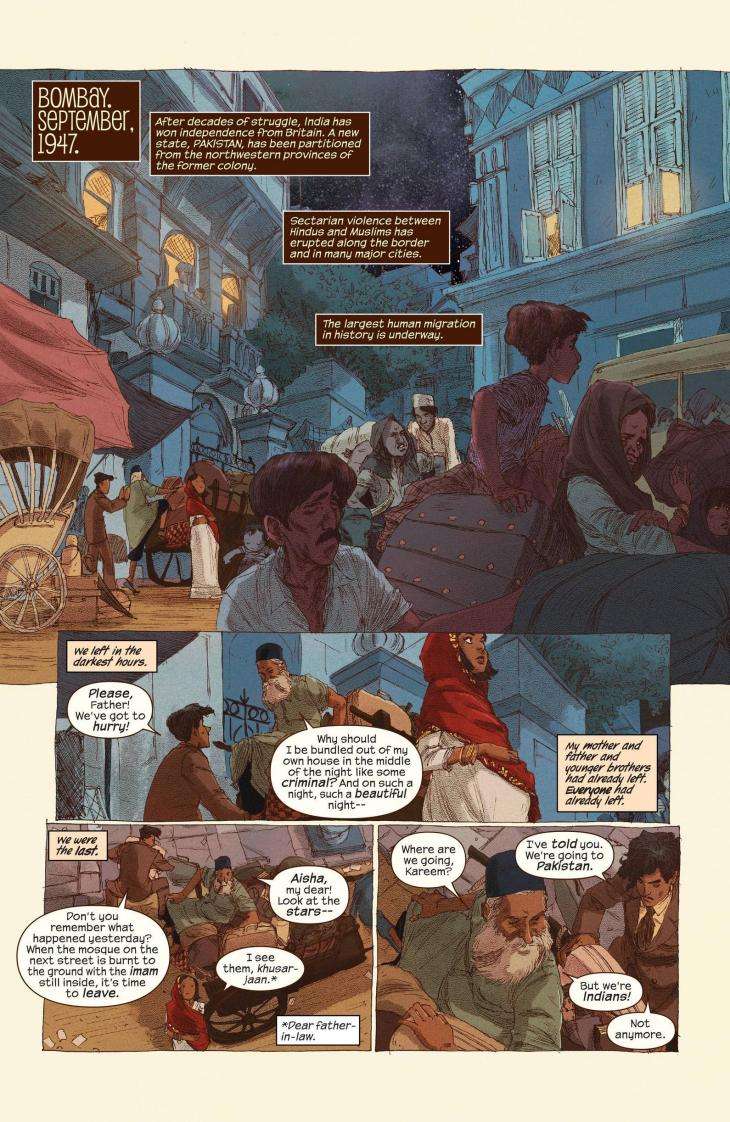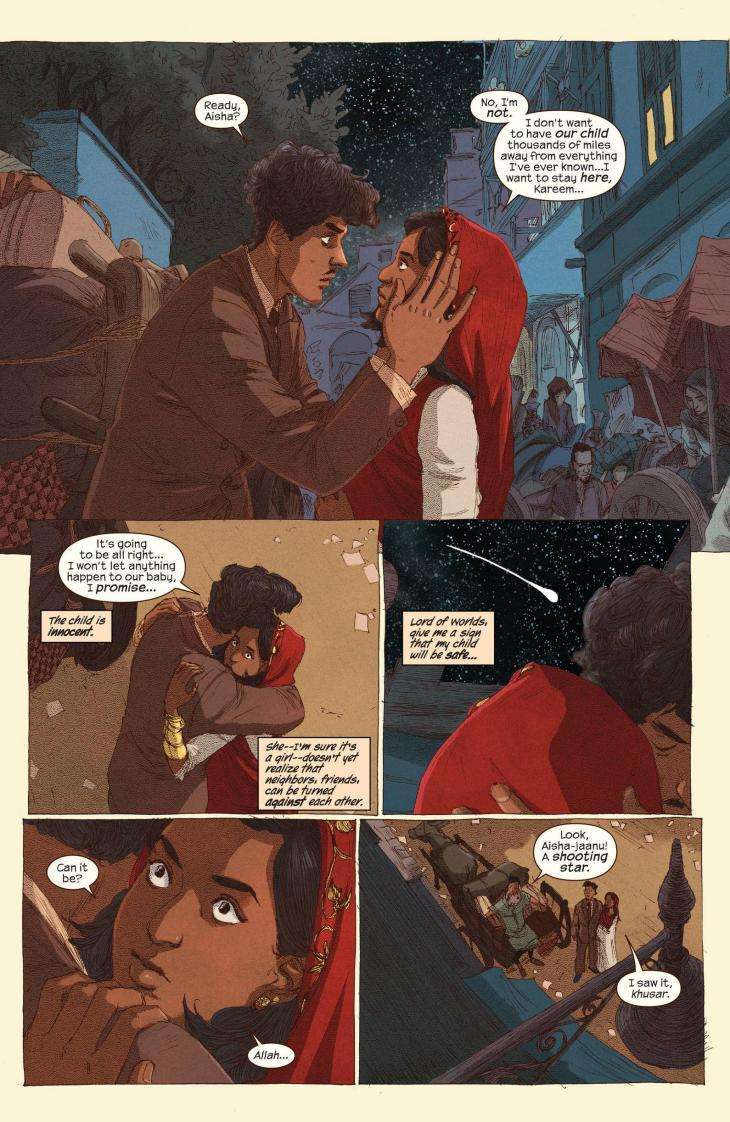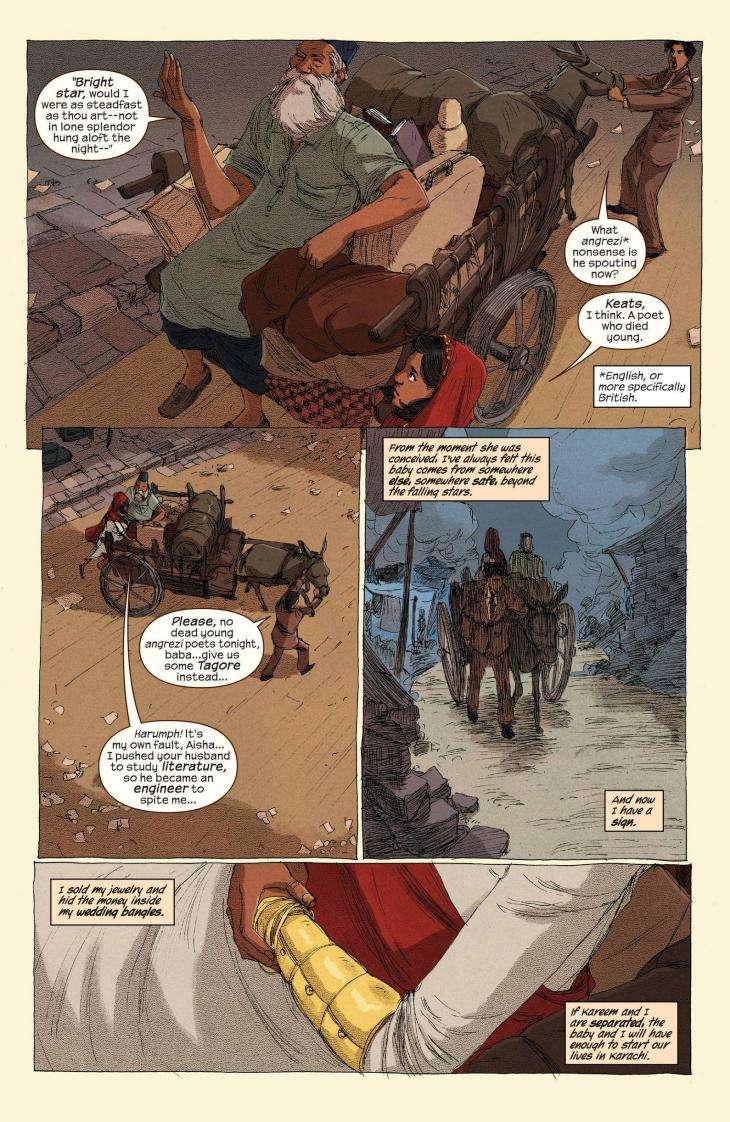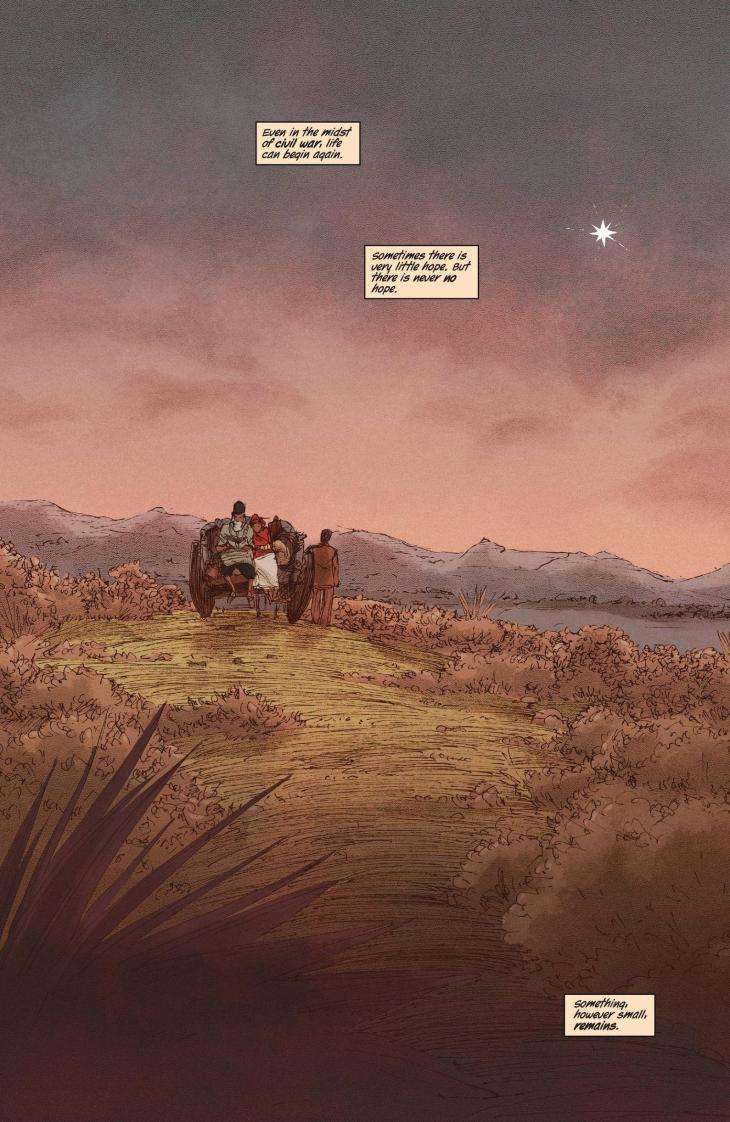 --
Edited Aishwarya Yerra