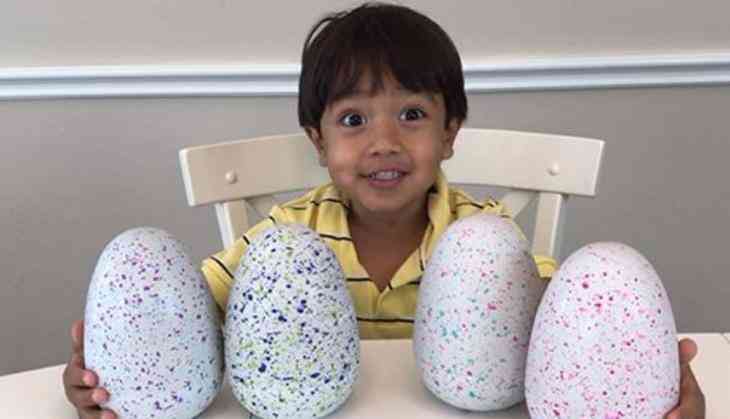 In what may turn out to be a setback for the people who are struggling to get famous on American video-sharing website YouTube, the six-year-old Ryan has become the world's eighth YouTube celebrity in the list of Forbes' annual report. In 2017, Ryan's Youtube channel 'Ryan ToysReview' has earned about $ 11 million.
This year, 10 people earning is the highest earning from YouTube is around $ 127 million. This figure has surfaced after the inclusion of 'Ryan's ToysReview'.
Ryan is reviewing toys from the age of four. According to the reports, it is believed that Ryan loves toys and when parents used to bring toys for him, he used to understand different toys and record videos. Ryan runs his YouTube channel from his home.
The reason for the prominence of these channels is that a child does a review of toys. Here are the words this site uses to distinguish itself: "Toys Review for kids by a kid! Join Ryan to see him play with toys and review toys for kids! He loves Cars, Trains, Thomas and friends, Lego, Superheroes, Disney toys, open surprise eggs, play doh, Pixar Disney cars , Disney Planes, monster trucks, minions, playtime at the fun, family fun adventure and so much more!"