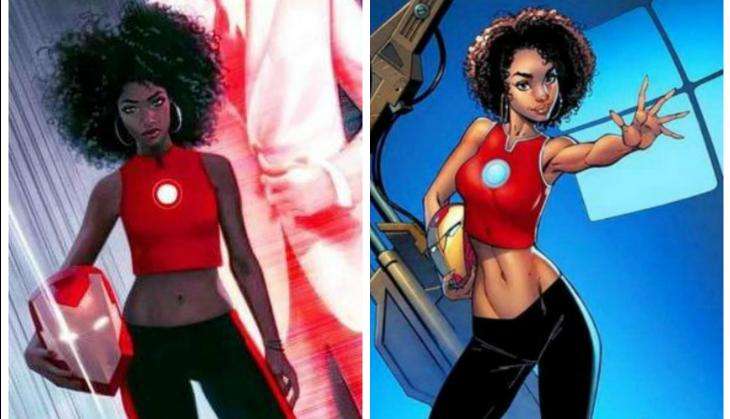 It is the truth and nothing but the truth that women in comic books, even those with extraordinary superpowers, are hyper-sexualised in order to fulfill the fantasies of the front-benchers.
Be it Marvel or DC Comics, what is uniform about their portrayal of female characters is that all of them have physical attributes that are highly-imaginative, to say the least. If you really think about it, the fact that all of these these women have huge breasts, a seemingly non-existent waist, a butt shaped according to whatever styles are 'in', all of which is supported on thin legs that seem to go on for days. The biology-defying forms are a superpower in itself.
Why can't Catwoman or Black Widow wear clothes that are more conducive to fighting? Why does it feel like Wonder Woman's dress is accomplishing a miracle just by staying put? Also, how is she fighting in a corset without rupturing a kidney or spleen? Name any female superhero, and this description fits.
The latest to join the rank - albeit shortly - was Riri Williams, the first female Iron 'Man'. Riri, who is African American, was sketched by J Scott Campbell as a dark-skinned teenager wearing a crop top and pants when Marvel first made the announcement. However, a variant cover of the Invincible Iron Man hit the internet and it blew up in Marvel's face. You see, between making the announcement and dropping the cover, the illustrator changed and Stefano Caselli - one of the official Riri illustrators, decided to make her skin tone lighter, her breasts several cups bigger and 'tamed' her afro.
Because who wants a teenager to look like a teenager when they can look like a genetically modified bot, right?
The internet however called Marvel out on this obtuse move, starting a fantastic trend - #TeensThatLookLikeTeens.
In the meantime, Marvel has recalled the variant cover. You did good, internet. You did good.
Teenage Riri Williams vs. teenage Ms. Marvel
Look at the difference in how their bodies are drawn pic.twitter.com/LDz8bP4P0h

— Joshua (@JournoJoshua) October 19, 2016