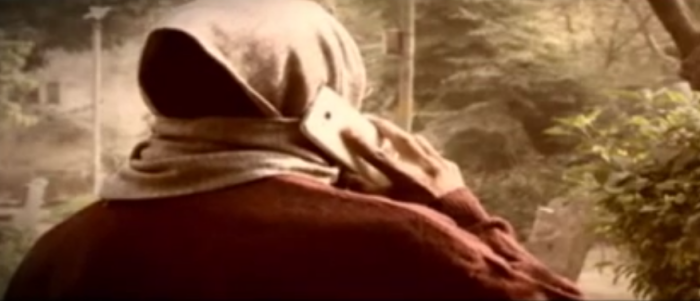 Let's admit, our dear Chief Minister Arvind Kejriwal can be a tad overbearing at times. Like most other politicians in the country, Kejriwal is often heard on the radio, in interviews and makes headlines everyday. But one can't deny the man and his team their innovative genius.
If the Hindi phrase 'topi pehnana' had a face to it (pun intended), it would be Kejriwal's.
Back in May 2015, the Supreme Court ordered a ban on all media advertisements that contained photos of chief ministers, ministers and functionaries of ruling political parties. Soon after, Kejriwal's smiling face disappeared from all 1031 anti-corruption helpline ads, a major AAP campaign at the time.
So then, how does Kejriwal beat the system? By turning his back (literally) to it.
A TV advertisement, released on 5 January, on the Odd-Even traffic policy in Delhi, features Kejriwal's familiar maroon sweater and his trademark aam aadmi muffler. But only from the back.
The man in the ad (presumably the CM sahab himself) can be seen and heard talking on the phone in the distinct Kejriwal spam call voice. "Phone mat katna," he says, before narrating a story about a friendly AAP volunteer who gave a traffic rule violator a flower and forced him to rethink. Gandhigiri anyone?
Shilpy Arora, the head of Garud advertising, responsible for this and five other ads in the series, told Catch, "The idea was to show a radio message in a TVC form. So we showed a visual where the attention is completely on the audio".
"Initially, we shot him walking with his back turned to the camera. But in the final version we decided to make him talk on the phone, in a static position," she adds.
Now while the content of the ad is well-timed and we presume, much needed for the AAP government initiative, one can't help but marvel at the shrewd concept behind it.
Because if you can't break a law, bend it.
As Arora says, "We knew his voice would work out. That was the purpose."
Watch the simple, but smart ad here.