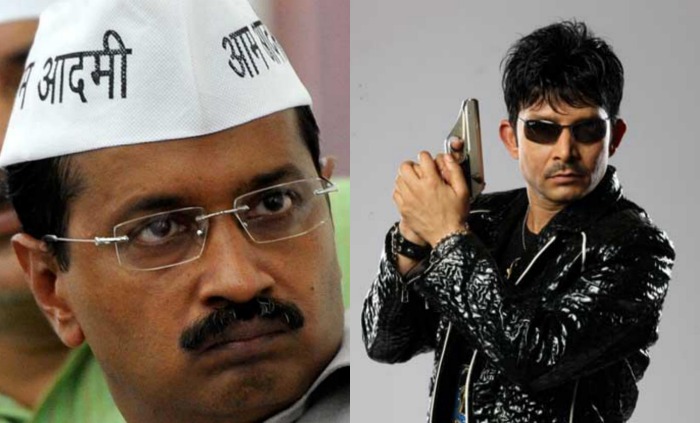 The king of tripe, and the man who perfected the art of trolling in India, Kamaal R Khan is immensely displeased with Delhi Chief Minister Arvind Kejriwal. For those unaware, KRK is a former actor, his one and only film being the gloriously shifty Deshdrohi, which he had written and produced.
If you've ever had the misfortune of reading his tweets or heard him talk, you would know that KRK loves KRK. And as it turns out, his love for himself is a better love story than Twilight. Vastly entertaining, thanks to his ability to produce non-stop nonsense, KRK did what any sane rich man would do after his film turned out to be an abysmal flop -- he became a critic.
However, let's be fair to actual film critics who, when not paid to review, observe more than just how cute the heroine is or how sizzling the chemistry between the lead pair is. KRK is however in a league of his own. More often than not, his reviews sound like lecherous monologues he wanted to deliver over drinks at a club, but couldn't because he doesn't have any friends.
Who would have thought that Bollywood buff and Delhi CM Arvind Kejriwal's tweet about Sonam Kapoor's latest film, Neerja, could lead to him being called too ugly to be a film critic? Of all the name-calling Kejriwal has had to hear from politicians, 'this' is probably something he never thought he'd hear.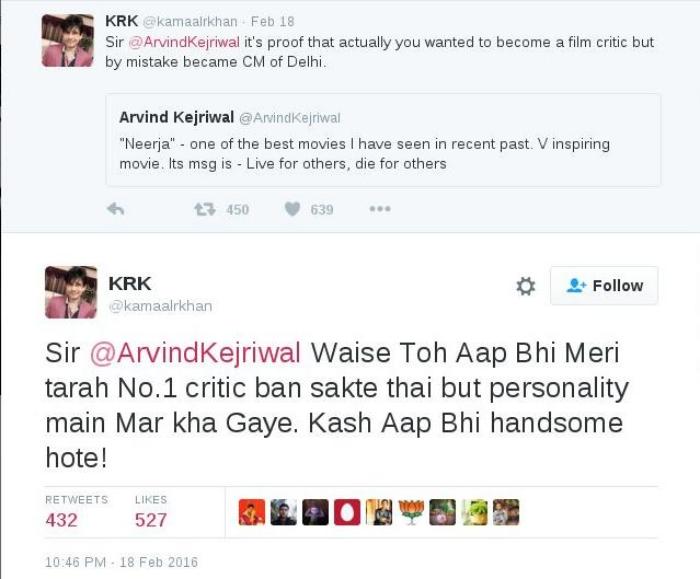 Cannot handle even a little bit of competition KRK? Well, at least, your insults are unique.
--
Edited by Aishwarya Yerra