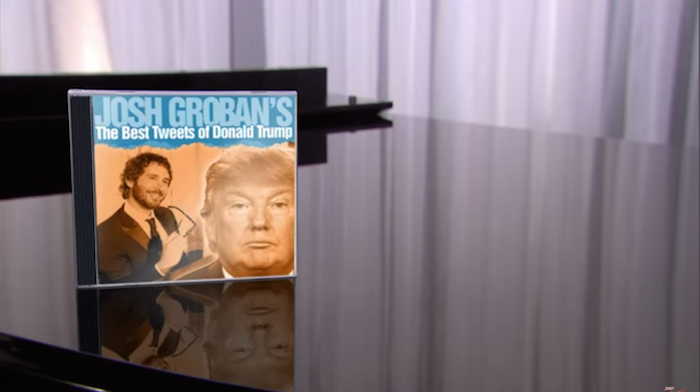 When you thought Donald Trump's tweets could not get funnier, Jimmy Kimmel invited Josh Groban to sing them out on his show!
The Presidential candidate's Twitter feed is already ripe with absurdities for comedians to ply on. All it needed was Groban's 'voice of an angel'.
Groban is a Grammy award nominated singer, songwriter and actor. He also runs Find Your Light, an umbrella foundation for children and youth.