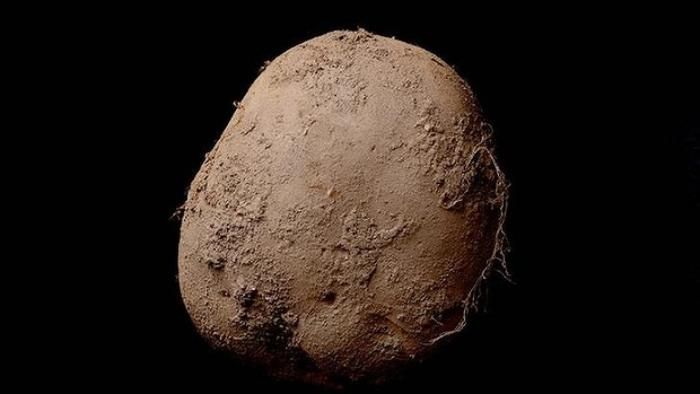 This news is not for the faint-hearted. Grab a seat first.
So Irish photographer, Kevin Abosch, known more for celebrity portraits than clicking veggies, sold an image of an organic Irish potato for 750,000 pounds. Which amounts to over Rs 7.5 crores in Indian currency.
In the history of spuds, this has to be a first.
The famed potato, whose mud-caked image costs more than our salaries put together, is titled 'Potato #345'. The image was clicked in 2010 by the photographer when a variety of organic garden vegetables were delivered to his house.
According to The Sunday Times, the world's most ridiculously expensive potato image only has three prints - one was donated by Abosch to the National Museum of Contemporary Art in Novi Sad, Serbia, one hangs in his own house and the last one is now in the hands of an as-yet unnamed European businessman.
By the photographer's own account of what went down before the transaction, it seems like a bottle of wine is has a lot to do with the proceedings. Talking to The Sunday Times, Abosch said, "We had two glasses of wine and he (the European businessman) said, 'I really like that.' Two more glasses of wine and he said: 'I really want that.' We set the price two weeks later. It is the most I have been paid for a piece of work."
That must have been a particularly lovely bottle of wine. For Abosch that is. His usual portraits, mostly in black and white - and of actors and models - sell for about 200,000 pounds.
Anyone for wine?