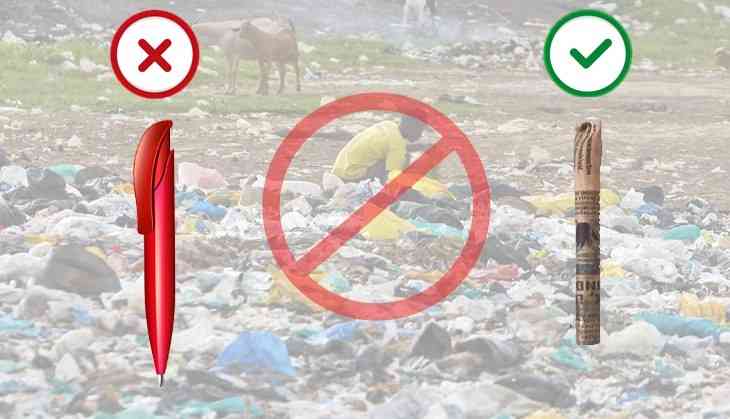 There is no doubt that technology is everywhere, it's we who have to identify it and revive it for our use. The same thing has been done by the two Indian men who hail from Bhubaneshwar and created an eco-friendly pen made with newspaper.
As per the reports of ANI, these two men named Prem Panday and Md Ahmad Raza have created use and throw pens. The pens have been made with newspaper, fruit and flower seeds, vegetables.
These amusing invention by two men are on sale now! The pens can be purchased through a start-up named Likhna. The images of the invention of Prem and Raza has been shared on ANI.
They have replaced the pen's plastic body with newspaper, however, it contains a plastic refill. Meanwhile, they are intending to find an alternative solution to replace the plastic refill.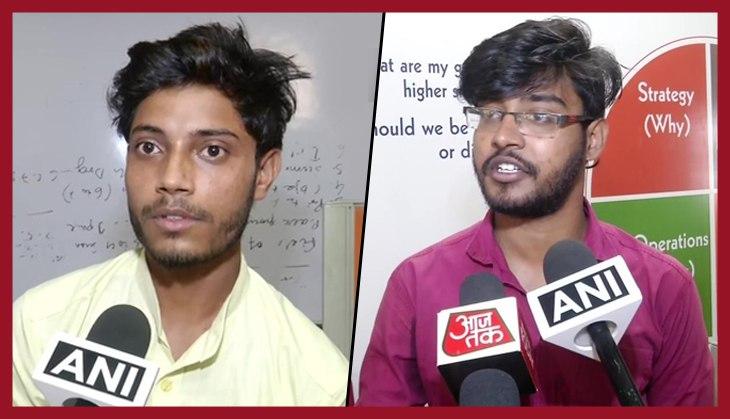 During a conversation with ANI, Prem Panday said, "We tried to make the eco-friendly alternative of plastic pens, as plastic is harming our environment. These pens aren't completely plastic free as they've a plastic refill,but the body of the pen has been created from a newspaper. Our next aim is to do away with a plastic refill."
Also, Md Ahmad Raza said, "Unlike regular use & throw pens, people can discard these pens in a pot or soil & within weeks it'll germinate into a plant. We've received good reviews for our pens, not only in India but also from Germany & Australia. These pens are available in their markets"
Check out their creations:
Odisha: Two Bhubaneswar-based innovators, Prem Panday & MD Ahmad Raza, have produced eco-friendly, use & throw pens from newspapers, vegetables, fruit & flower seeds. The two version of the eco-friendly pens of their startup 'Likhna' cost Rs 5 & Rs 7 each pic.twitter.com/KHkVnTYkwF

— ANI (@ANI) July 11, 2019
After seeing this invention of the two boys, Internet applauded them and appreciated their efforts to reduce the use of plastic.
Check out how netizens reacted:
@narendramodi @nsitharaman @NITIAayog @PMOIndia

Efforts like these should be encouraged!

— Atheist_Hindu (@Athiest_Hindu) July 11, 2019
Congratulations Prem Panday you have done an excellent job.

— Lakshay Rohilla 🇮🇳 (@lakshayrohilla3) July 11, 2019
#MakeInIndia
Ecofriendly pens frm Odisha
innovators.Will like to use.Where can we get it?

— Nutan Barve (@BarveNutan) July 11, 2019
Congratulations ❤ ❤ 👌 👌

— M.GOKUL Kannan (@Gokul_Ammk) July 11, 2019
It is very creativity nice to see. Looking forward to use those..... 😍😍

— Sreevani (@Sreevan61196864) July 11, 2019
We must say that this pen has all the bells and whistles for writers!
However, the use of plastic has been banned by the Government in the country but still, people are using it in an illegal way. After a ban on plastic, the use of recycled paper has been increased in the market.
According to the law, a fine will be imposed on the usage of banned plastic items.
Note: To read more interesting stories click here.
Also Read: Meet 12-year-old 'Aaj Ka Abhimanyu' who has written books on 51 characters of 'Ramayana'