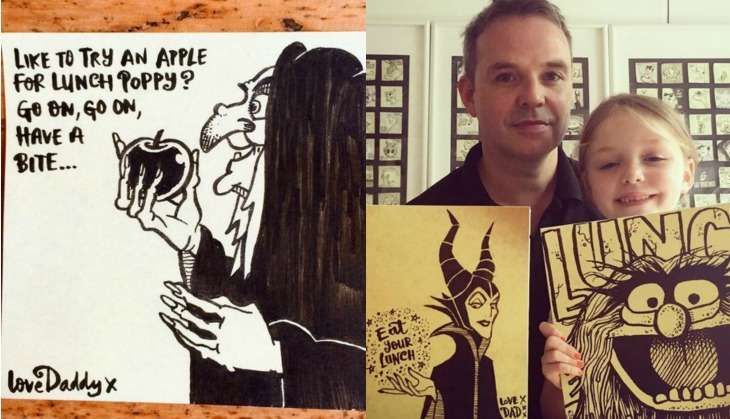 If there is indeed such a thing as lunch goals, this one has to be the top contender. Rob Biddulph, author, cartoonist, illustrator and super dad has won several hearts - including his daughter's - by packing the best toons along with her dose of nutrients.
It is believed that in the excitement of recess-time, some kids forget to eat their lunch. Or are just picky eaters. (Being one such specimen, let me just clarify that the obsession for food kicks in soon enough).
Coming back to the topic at point: Rob never fails to make hand-drawn illustrations as lunch reminders for his daughter, Poppy. From Toy Story to Darth Vader, from the evil hag in Snow White to Popoye - there's a long list of toons persuading Poppy to eat.
Not that food needs any other incentive, but pretty sure none of us would be averse to getting these cute illustrations ourselves.