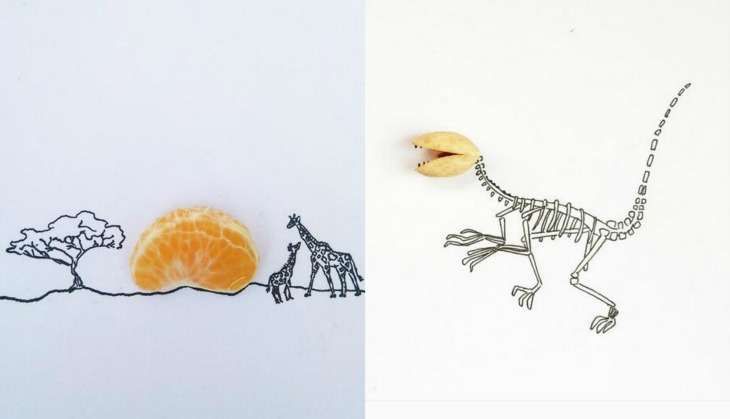 Minimalist art is about as impressive as it gets. To be able to express so much using so little, has got to be a super-power, right? In this mix now is the trend of using everyday objects to create artwork that looks minimal, feels real.
Desiree De Leon's project, 100 Days of Tiny Things, has been a fairly successful and a visually appealing attempt to reimagine life as we know it.
Explaining why she does what she does, Leon says: "When I was a little girl, I loved playing with Barbies, and I'd find tiny, everyday objects to put into their dollhouse as play furniture. This project brings me back to my childhood in that way because I'm constantly thinking of creating a miniature world with my drawings."
She wants you to see the world with 'new eyes' and it is difficult not to when almonds become humans, when leaves become windows.
How does this happen?
She picks an 'everyday object' ranging from inanimate things to food and builds a scenery from there. Every drawing takes approximately 1-2 hours.
What is her ultimate goal?
To use all these drawings and weave them together into a story book. Sounds truly fascinating!
--
Edited by Aishwarya Yerra