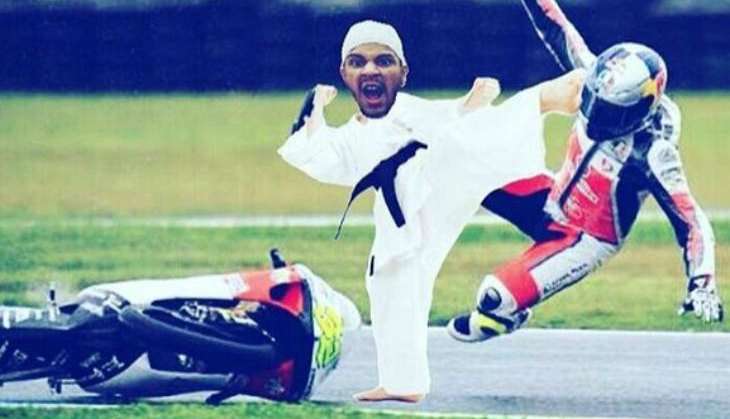 This is not an attempt at sarcasm. Nor are we trying to have a laugh at someone else's expense. We genuinely believe that Harmless Haipi is definitely, maybe one of the best Instagram accounts there is. Perhaps it was started as an attempt to bully a certain Uday Singh Khalsa, and in that case, let's just say the move has backfired. No human can come across this page and not love. But then again, perhaps Uday himself runs this extraordinary fanpage that's dedicated to himself and his friends.
Whatever the case may be, it does not change the fact that @harmless_haipi's Insta page is a singularly amazing attempt at inclusion.
The admin of this page, Uday,has most likely Photoshopped his face into movie posters, on the red carpet and at exotic locations with Selena Gomez and such like. He's even found a way to include his friends in his tryst with the stars. The result? Downright fabulousness.
Yes, his photo-editing skills aren't up to scratch. But perhaps he isn't trying to make them seem realistic either. This is just him and his friends having a 'whale' of a time in places, situations, and circumstances that normal people can only hope to live in their dreams.
This is utopia, y'all. And walking through someone's utopia feels truly fantastic: