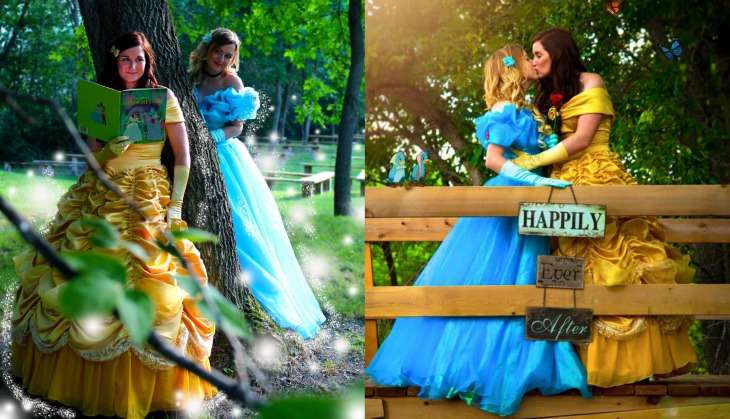 Belle and Cinderella's Disney-themed engagement pictures have found much support on social media. Yalonda and Kayla Solseng got married on September 3, 2016, but not before they had a princess-themed pre-wedding shoot - and as the internet says - what happened next will blow your mind.
The pictures, shot by Sun & Moon Photography, were put up on Facebook on their official page and then later shared by LGBT support page, Have a Gay Day. Over eight thousand shares and 17k likes later, the album had officially gone viral.
For the photo shoot, Kayla dressed as Belle (Beauty and the Beast) while Yalonda chose to go as Cinderella. The couple got hitched in Glyndon, Minnesota after dating for over two years.
Check out their photos here: