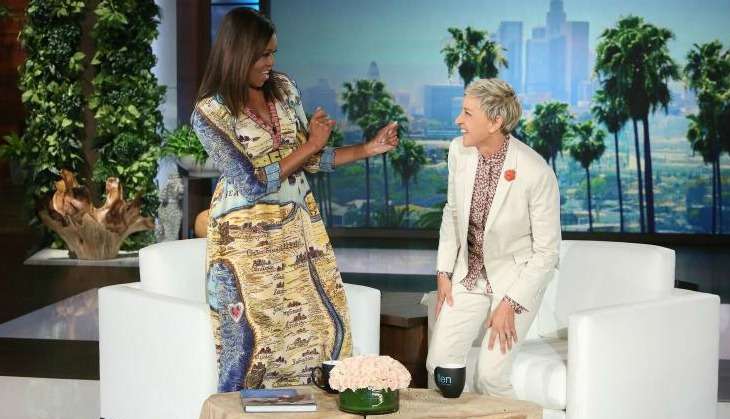 It is a truth universally accepted that Michelle Obama is a queen in no want of your approval. ~ Not Jane Austen
Recently, while co-hosting an episode of The Ellen DeGeneres Show, FLOTUS gave Stephen Curry - and anyone else who happens to play golf with Barack - a 101 on how to trash talk.
NBA legend Stephen Curry is not only on first name basis with POTUS, he is also an avid golf player and plays often with President Obama. Well, you learn something everyday.
When Ellen asked Curry about Obama's golf handicap (wut?), he refused to comment saying it's top secret. But his trash talk? That's not something he could keep under wraps because, Michelle.
Not only did she reveal that he trash talks, he also told Curry to 'give it back'. Even teaching him how to do it. No, really.
Watch: