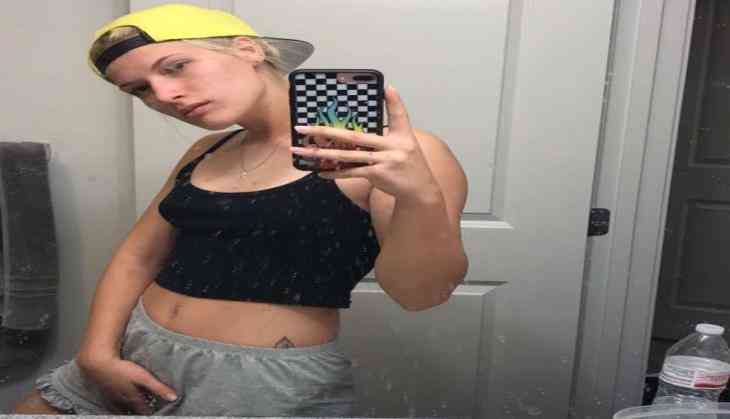 There are so many viral photos and twitter thread about how women pose for selfies by men. But a woman's thread about how men take selfies in front of the camera is getting viral on the internet.
Spooky Sedona named twitter user shared a number of photos in which she poses like a man on her Twitter account and now her twitter thread is getting viral on the internet. It seems that Twitterati can't keep calm about it.
The woman's thread about 'How guys take pics: a thread' is getting appreciation from both men and women on Twitter.
Here is the thread made by the woman:
How guys take pics: a thread by me pic.twitter.com/KJgwZ0NZtN

— Spooky Sedona (@idksedona) September 11, 2017
The OG mirror selfie pic.twitter.com/He8EEjdXP0

— Spooky Sedona (@idksedona) September 11, 2017
The "gain train" pic.twitter.com/cN6DJbkGxQ

— Spooky Sedona (@idksedona) September 11, 2017
The "grind never stops" pic.twitter.com/SujiXrYfjb

— Spooky Sedona (@idksedona) September 11, 2017
#greysweatpantschallenge pic.twitter.com/RZ2jXu7jK6

— Spooky Sedona (@idksedona) September 11, 2017
The "conversation starter" pic.twitter.com/Nn51fqMY2k

— Spooky Sedona (@idksedona) September 11, 2017
The "cum thru to my frat party we only have beer" pic.twitter.com/flDtiDGBll

— Spooky Sedona (@idksedona) September 11, 2017
The one who wears every piece of jewelry he owns pic.twitter.com/rkadc5UIj4

— Spooky Sedona (@idksedona) September 11, 2017
The "no I'm not flexing" pic.twitter.com/AuGOVbWbFa

— Spooky Sedona (@idksedona) September 11, 2017
The "srry I can't hear you" pic.twitter.com/xCzSvsyVea

— Spooky Sedona (@idksedona) September 11, 2017
The "I need me a lil baby who gon listen" pic.twitter.com/WFPZ37hBWs

— Spooky Sedona (@idksedona) September 11, 2017