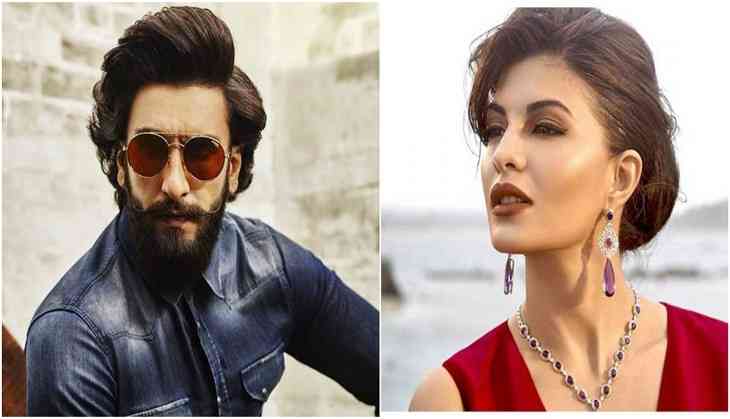 Do you remember the famous dialogue of Big B from Mohabbatein, Parampara-Pratishthan-Anushasan is the guiding principles of life?? So, you might know how much these traditions and culture of any community values for us. And just like this Hindu college is also on board to celebrate their tradition this year too.
The students of Hindu college in a tradition celebrate Valentine Day by worshipping the Virgin Tree on the Campus. For this Virginity tradition, they choose their Damdami Mai both male and female to worship them. Last year, They chose Disha Patani as their Damdami Mai.
Now, you might be wondering to whom they chose this year. Guess whom they chose this year? It's none other than Jacqueline Fernandez who will be their this year's Damdami Mai. The students follow this tradition in a hope that the singles will find their love of life within 6 months and within a year of the 'Pooja', they will lose their virginity.
This year, the Hindu college students have also unveiled their new addition to their tradition- a Love Guru. And just imagine who could be better love guru for the youth than Ranveer Singh? Yes, they have introduced Ranveer Singh as their Love Guru. Isn't it perfect?
In a report by Hindustan Times, the president of the college's hostel, Lalit Kumar said about the choice of the people to be worshipped this year,
"Jacqueline Fernandez and Ranveer Singh were chosen because they are the hottest and the most in-demand stars right now. Something that makes them worthy of the status of Damdam Mai and Love Guru."
Every year, the hostel boy's chose their Damdami Mai and this year the girls from the hostel have also come up with their Love Guru.
The tree, named as 'Virgin Tree' is decorated with condoms and Mr. Fresher of the year is the priest who conducts the pooja.
We have always heard of worshipping God and Goddess to find partners of their choice and get settle down. But, worshipping actors to lose virginity! Isn't it is interesting?
However, we will come up with the latest update till then stay tuned with us! Happy Valentine's Day! Cheers.