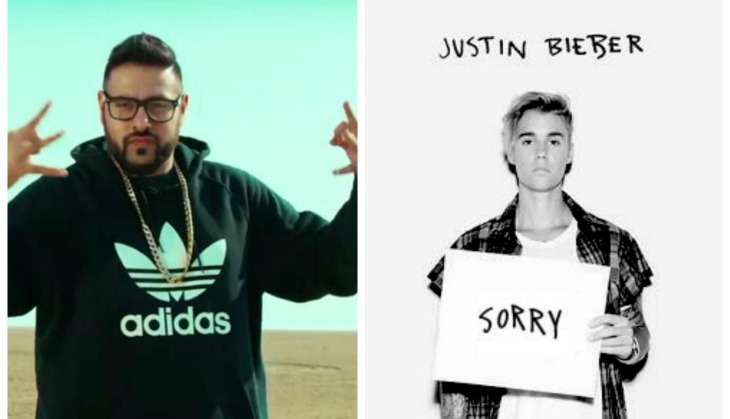 Punjabi rap star and alcohol's most ardent fan, Badshah has released a cover of Justin Bieber's smash hit, Sorry. Stranger things may have happened, but this one's right up the Vennu Mallesh-lane. In the age of Twitter, anyone who's stumbled upon it has spoken of the trauma and it is both entertaining and deeply sad.
Rapper Badshah, who in the absence of Yo Yo Honey Singh, has slowly tried to take over rapping scene in Bollywood, has several hits to his credit. And by hits, we mean songs about partying with alcohol or partying with women. Sometimes both. So to suddenly receive this translated cover of Bieber's Sorry and mixing it up with Nusrat Fateh Ali Khan's Ek Pal Chain Na Aave is about as expected as Trump's nomination for POTUS 2016.
Sample lyrics:
Galti to galti hai galti ka kya ab to ho gayi
Par kyon hansi wo tere chehre par se kho gayi
Chamkili ankhon mein bolo nami si kyo ho gayi
Maana maine galti kardi kardo maaf ab
Chahe jaisa bhi tere bare mein sochu har ghadi
Tumko pata hai bas do pal ki to hai ye zindagi
Ego ke aage kyon halki pade bolo dillagi
Chaahe jaisa bhi hun lekin dil to saaf hai
Justin is sitting somewhere feeling sorry for himself right about now. We've been scarred, now it's your turn. Enjoy.
--
Edited by Aishwarya Yerra