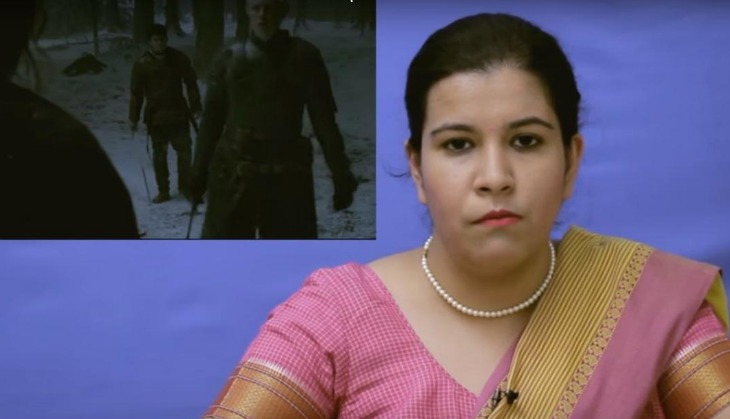 By now, most Game of Thrones fans must have watched the season 6 premiere episode. If you haven't, how are you even a fan? 
Anyway, those who have watched the episode will attest to the following.
There is a lot of bloodshed. Jon Snow is still dead. Love can act like a GPS if you are Jorah Mormont. The gorgeous Melisandra is actually immortal and reeeeeeeeeally old. House Martell is dead and the Sand Snakes have taken over. And the golden-haired twins - Jaime and Cersei - are still obsessed with each other.    
All in all, while winter is still awaited eagerly, episode 1 of season 6 was pretty underwhelming and dull. 
But this Doordarshan news style review of the episode by Pun Seekh Kebab is anything but that. The anchor's deadpan expression, coupled with the often-literal translation of the dialogues and names, makes this one hell of a watch. 
Take a dekko:
--
Edited by Blassy Boben
Also read: