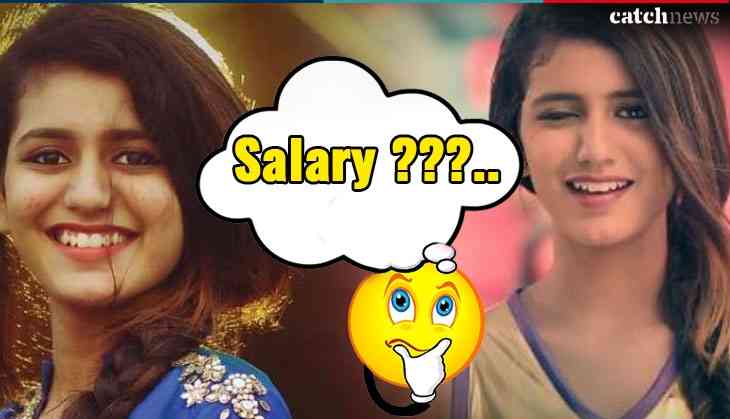 Priya Prakash Varrier, the Internet sensation who gained the popularity for her wink in a Malayalam film song 'Oru Adar Love'. The song video becomes viral because of the wink of Priya in the song and becomes the superstar overnight. You will be shocked to know that more than 6,000 people become the followers of Priya on the photo-sharing application i.e. Instagram.
Even, Priya has also topped the Google search list after defeating Sunny Leone, Deepika Padukone and other celebs.
'Wink girl' also left behind American reality TV personality Kylie Jenner and also football superstar Christiano Ronaldo.
Being so popular on social media, Priya used to share various pictures and videos to make her fans attracted towards her. Besides her popularity, everyone wanted to know that how much Priya earned for her single post.
According to the reports of News18, Priya has earned 8 lakh rupees for one social media post.
Reportedly, over 26.5 million people have viewed her film teaser.
Have you seen the film teaser of this popular Internet queen? If not, then here's the video for you:
Well, if a song and film teaser has become a sensation among the audience and the fans of Priya then imagine what will happen after this movie trailer out?
Watch Video:
Also read: This Bhojpuri song of Sapna Choudhary broke all records after crossing 7 lakh views in three days; see video