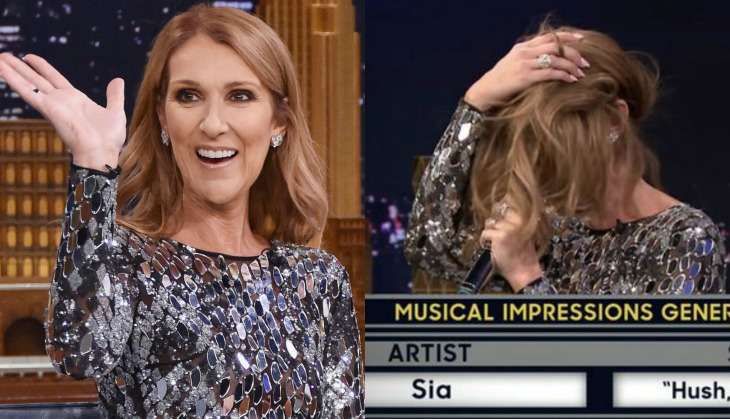 Celine Dion, best known for giving heartbroken lovers a song to cry themselves to sleep to, has made a rare TV appearance, and boy was it fun.
Making a special appearance at the The Tonight Show With Jimmy Fallon, Celine - who is as adorable as she is talented - played 'Wheel of Musical Impressions', with the host, bringing the house down with her impressions. What began as a one-minute appreciation of Ariana Grande who had impersonated Celine when she had appeared on the show, Dion was reluctantly coaxed into playing the game.
Impersonating Cher, to Michael Jackson, to Rihanna to Johnny Cash - not only was Dion's imitation on point - her non-stop trolling and off-topic bantering with host Jimmy Fallon was as entertaining as it gets. But it was her rendition of Sia that takes home the bakery shop. With first a fluffy black and white teddy placed over her face and then her hair flipped over to imitate the singer, Celine's impersonation had us begging for more.
Do more of TV, Celine. You're a natural.
Watch:
--
Edited by Abha Srivastava